Modern Natural Garden
Creating a modern natural garden was the right choice for this hillside garden nestled in a valley, and while all gardens pose some challenges this one threw up a disproportionate number given its small size!
The garden is made up of four distinct areas which bore no relationship to each other and which were all at different levels, with a tarmac drive that wrapped around two sides of the house, including immediately outside the ground floor main bedroom French doors. The main design objectives were to link the four areas stylistically so that the garden felt as one, to provide some privacy for the bedroom from the drive, and to create a garden that sat comfortably with both the contemporary interior of the old stone farmhouse and the beautiful valley in which the garden lies.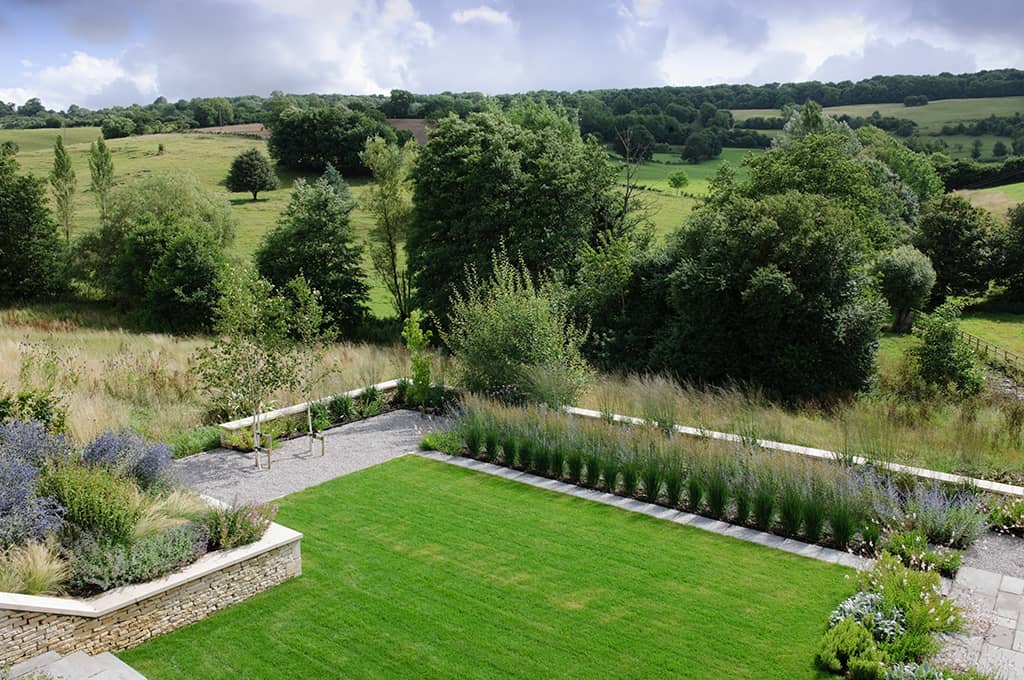 BORROWED LANDSCAPE
The location is the most compelling feature of the garden, being set in a beautiful natural environment within a deep valley rising up to meadows and hedges. It was important that the garden should complement, and not compete with, this landscape, and so elements that define this broader context were identified and brought into the garden. Stylised bands of grasses and perennials were used to connect visually with the linear nature of the hedges beyond the garden, while their diaphanous forms allow the line between garden and landscape to be blurred, creating a physical link and incorporating this borrowed landscape into the garden. A simple repeated palette of materials allowed connections to be made between the areas; these were also used to create visual pathways where none had existed and define divisions where these were needed for privacy.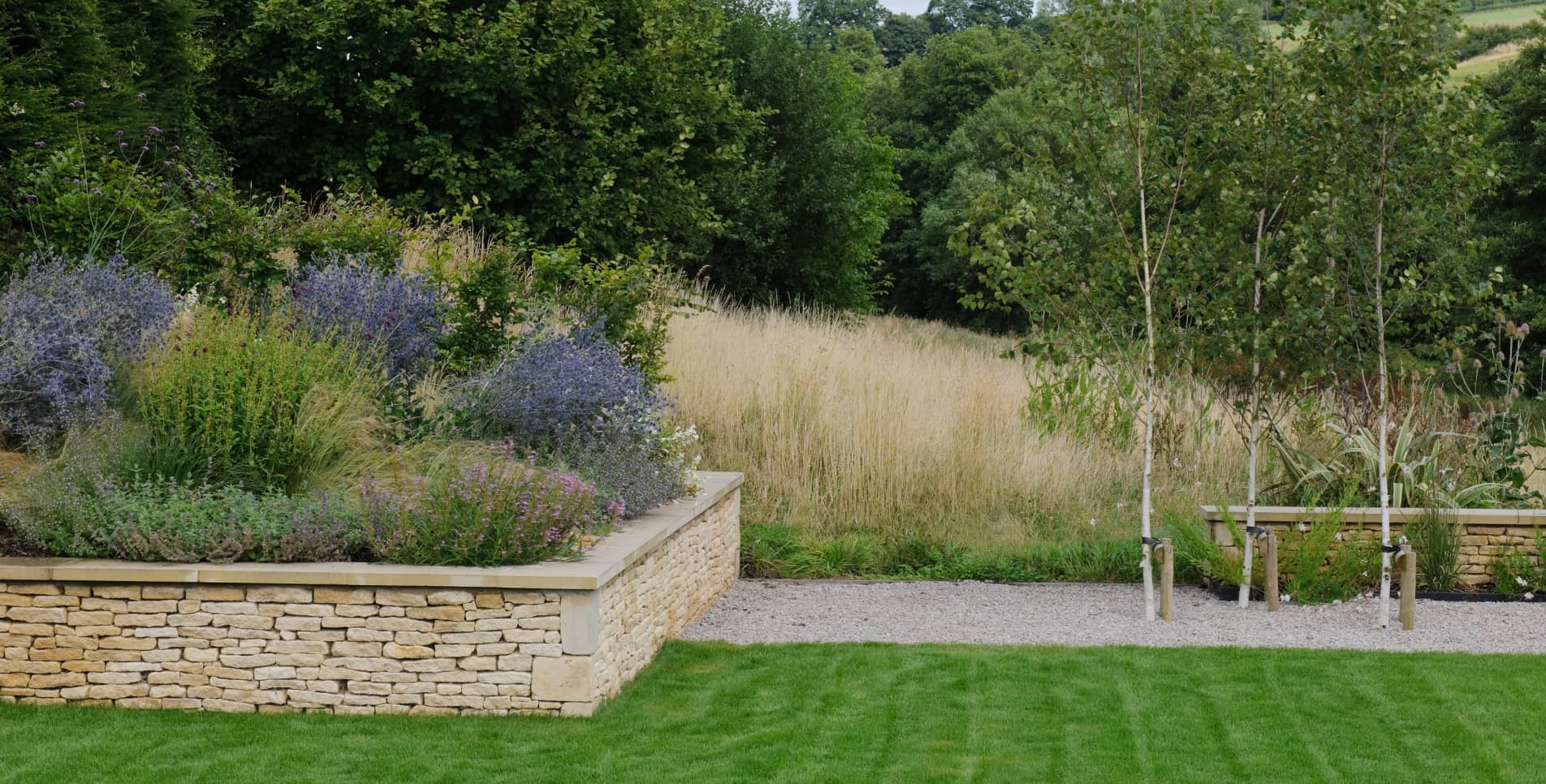 REGRADING THE GARDEN SLOPE
The main garden, which projects out from the lower single storey part of the house – the bedroom – was re-contoured from the original 'slope with a lump in the corner' into three level areas that are much more comfortable and usable. A wide terrace now runs the full width of the garden, both a beautiful feature in its own right, and a visual link to the two side gardens. A new drystone effect retaining wall takes out 'the lump' to provide a large planting bed, with textures that link to the meadows, while a level lawn has a smaller terrace from which to engage fully with the views.