A MODERN WALLED GARDEN
A large walled garden adjacent to an imposing manor house has been repurposed to a serene garden with covered fireplace for year-round enjoyment.
The walled garden had previously functioned as the kitchen garden, a use that the owners wanted to allude to in the new layout, while being mainly devoted to a pleasure space.
OUTDOOR FIREPLACE
The garden was designed to a cruciform shape, reminiscent of the layout of a working kitchen garden, with a bespoke outdoor fireplace as a focus for the space. The fireplace was designed with inbuilt stone seats and a tile-clad roof, so that the garden could be enjoyed all year round. As the manor house was listed, this required both Planning Permission and Listed Building consent which was achieved before bringing in stonemason Robert Neave to design the detailed workings of the fireplace. In addition to the stone elements, lengths of beech hedging were used to enclose the central areas of the garden, creating a sheltered terrace against the north wall of the garden where the fireplace is located, approached from either side by a wide grass-lined path.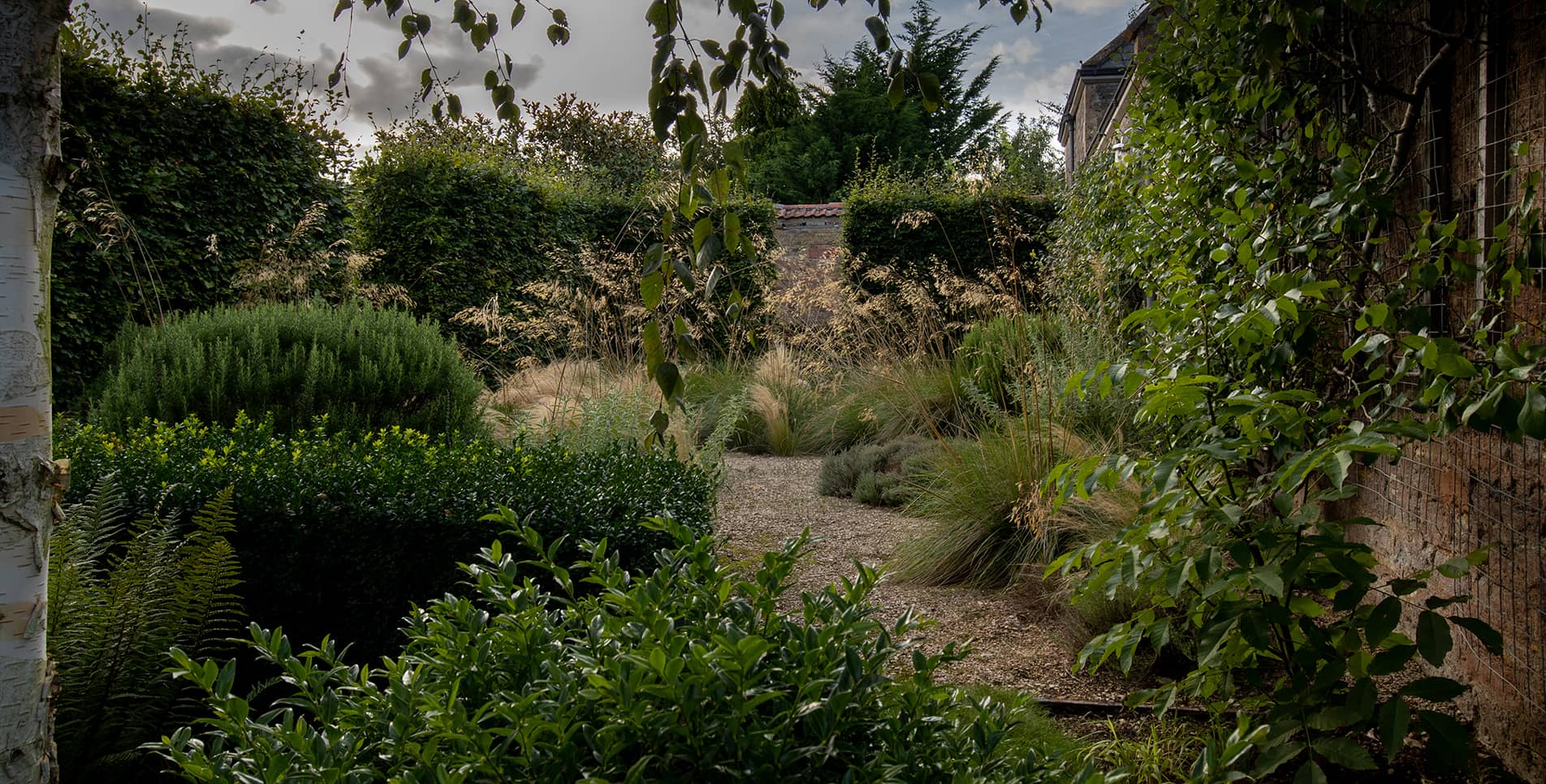 HIDING THE TENNIS COURT
While three sides of the garden are walled, the fourth was open and dominated by a tennis court. In order to screen the court from the pleasure garden, new planting was added adjacent to the lower walk, consisting of regularly spaced birch trees in front of a beech hedge, underplanted with large drifts of textural groundcover, including sarcococca, epimediums, ferns and low growing ornamental grasses. A double row of tightly clipped box hedging creates a neat finish on the garden side complementing the formality of the beech hedging.