Large Country Garden
This large country garden complements the Grade II Listed manor house located in an elevated rural location with far reaching views over the Dorset countryside.
The gardens surround the U-shaped house on three sides and include a large walled garden as well as a more intimate space nestled between the wings of the building. When first viewed, this space was dominated by a ghastly extension added in the 1960s and described by all as the 'railway station waiting room' before being reimagined by architects Hackett Holland, who sympathetically updated the house.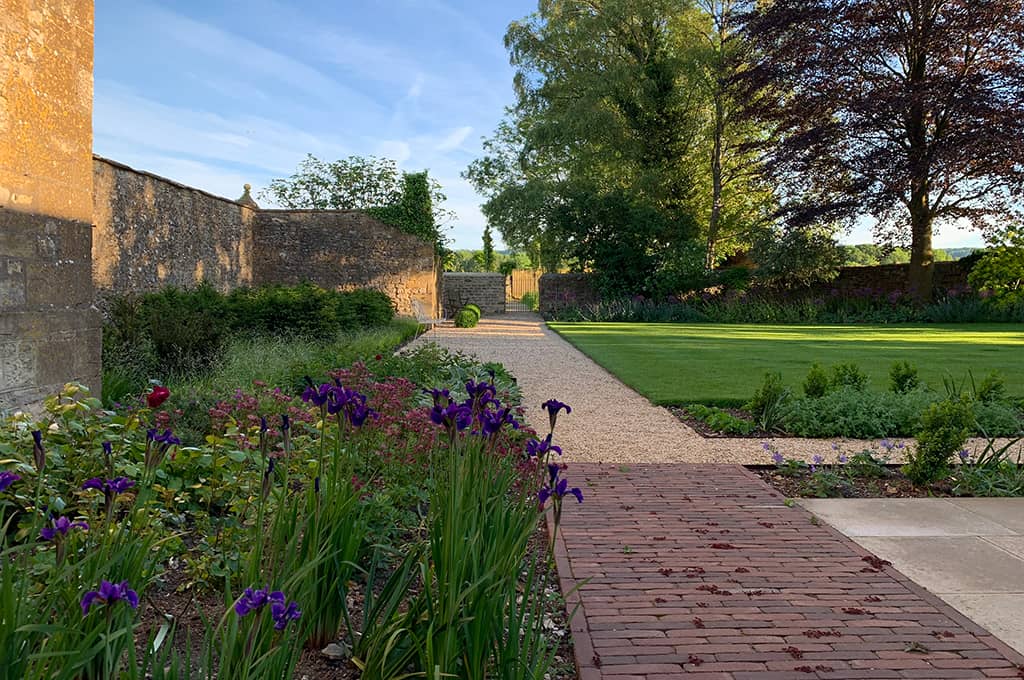 RELAXED COUNTRY GARDEN
It was important to create a simple but soft garden which was formal enough to balance the house and create the right ambience for the entrance, while still retaining a more relaxed country garden and a lived-in feel to the main rear garden area. Bold blocks of yew topiary and avenues of Robinia and pleached hornbeam are balanced by plantings of massed grasses, such as the delicate Melica, and swathes of wildflowers including ox-eye daisies and cow parsley.
The new layout has created a 'modern classic' garden that balances the house, linking the previously separated garden elements through breaking through the wall between front and rear. The garden now has a lovely flow between spaces, and unity from a simplified palette of materials and plants that link back to the house.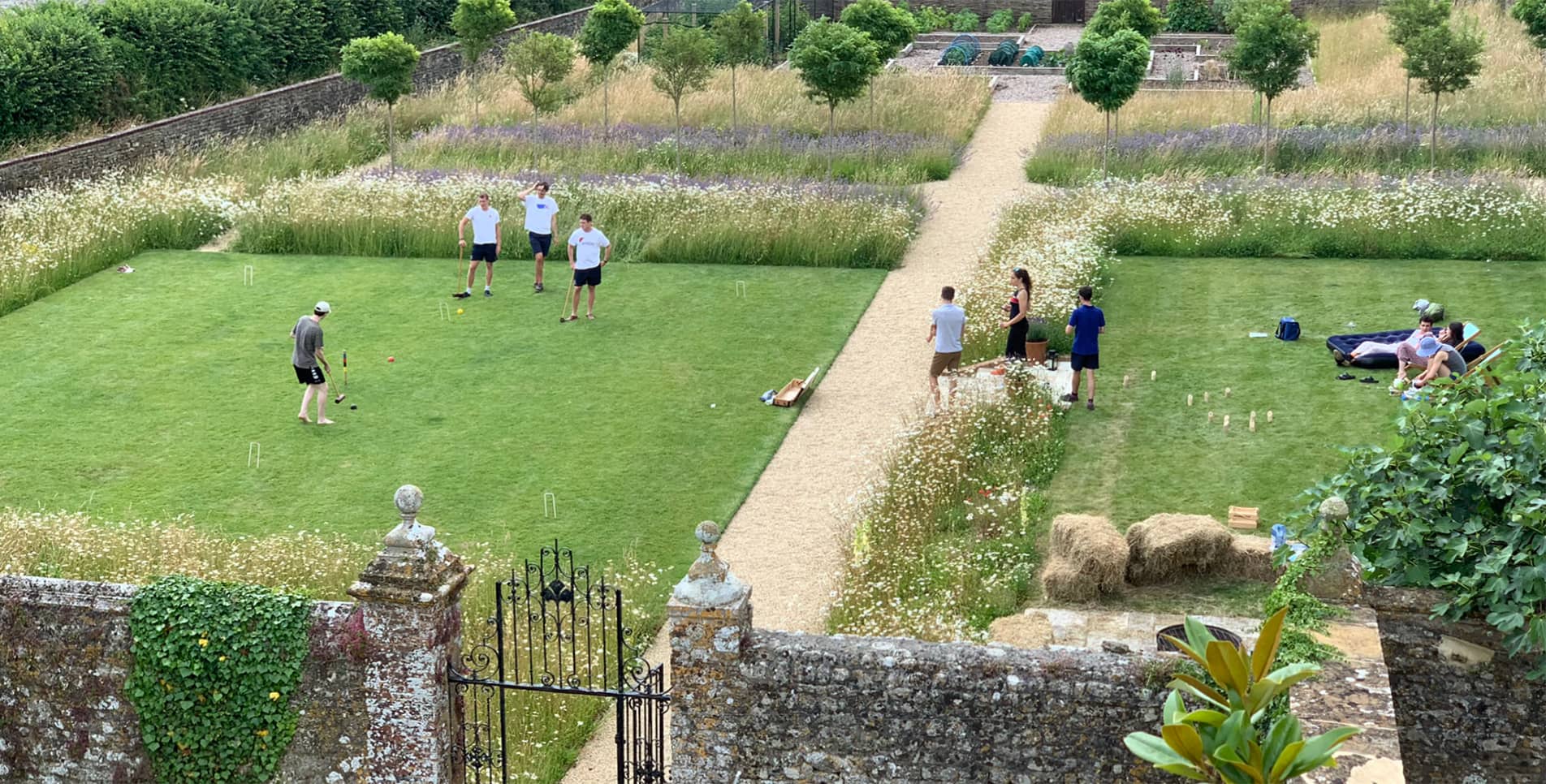 THE WALLED GARDEN
The awkward levels within the walled garden have been amended to give a level croquet lawn and upper viewing area, the lawns edged with plantings of meadow flowers to create a link with the landscape beyond while lowering maintenance within this large country garden.
The far end of the garden is devoted to a kitchen garden with fruit cage, vegetable and cut flower beds and fruit trees, with a Victorian-style greenhouse providing a wonderful focal point along the length of the path. The garden continues to evolve, with a new nuttery linking the garden to the woodland beyond.