a multi-award-winning garden
This mulit-award-winning garden was created for a lovingly renovated Grade II listed rectory in a picturesque village close to Bruton in Somerset. The garden needed sympathetic treatment for its garden, which sat a little above the house and featured some awkwardly positioned walls which had to be incorporated into the new design.
Using traditional materials in a modern way, laid with exquisite craftsmanship, allowed for a comfortable marriage between old and new. It was described by judge Richard Sneesby as "An intelligent and judicious nod to the 21st Century which reminds us of where we are now and where we have come from."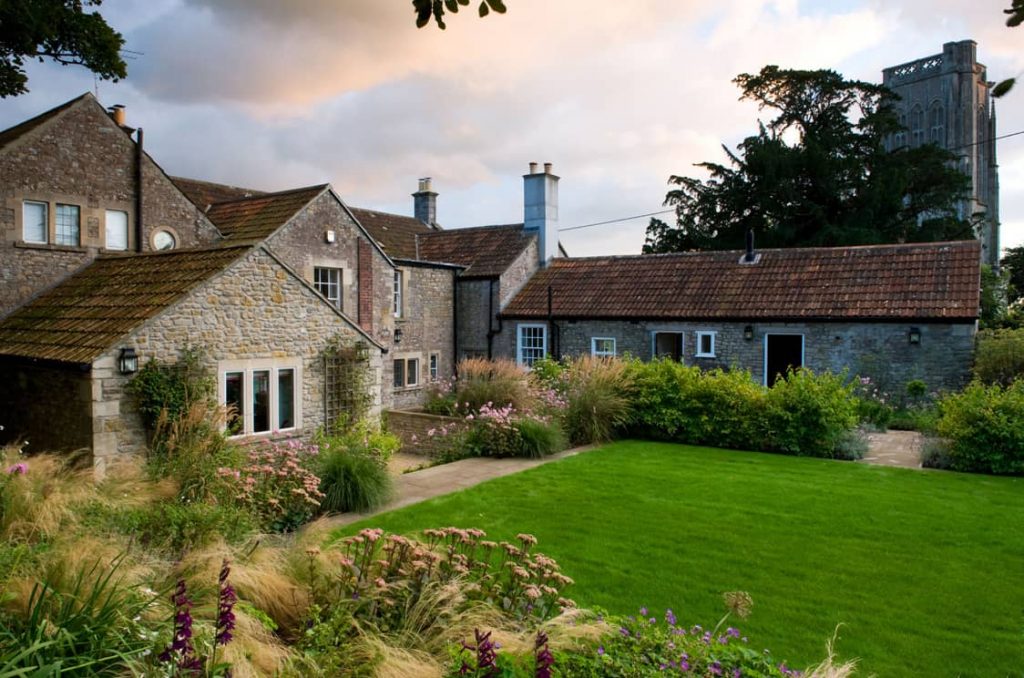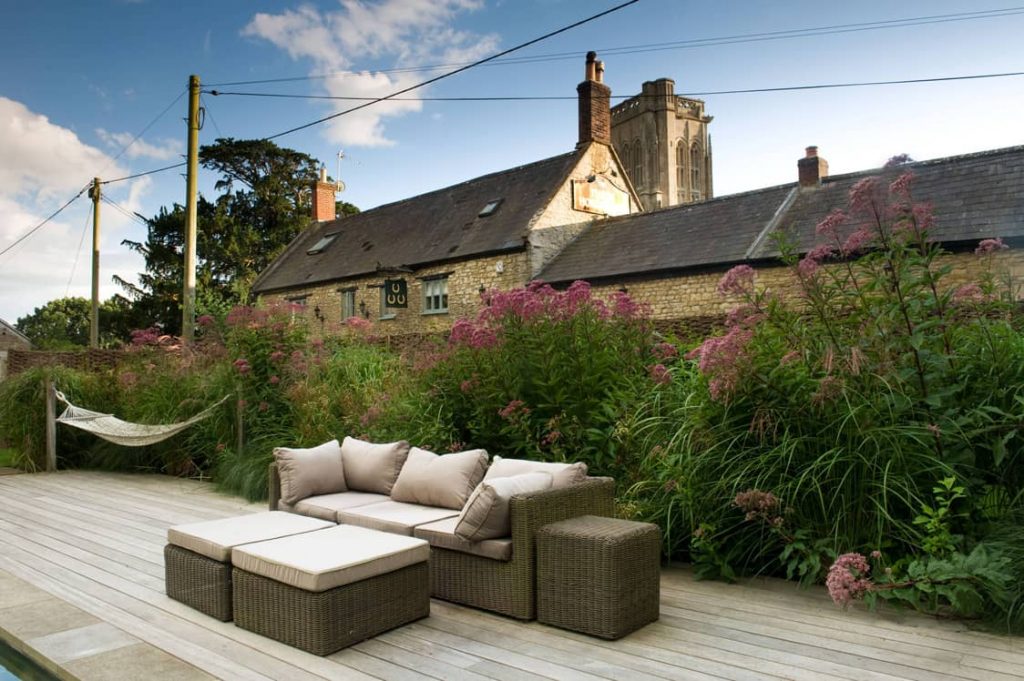 NATURALLY FILTERED SWIMMING POOL
The further end of the garden had been a neglected and un-used space, with ugly fences to the neighbour. New planting has now blurred this boundary and created a visual link to the hills beyond and it has become the site for a classically proportioned formal contemporary swimming pond. Designed with a black interior to maximise reflections, it features three Yorkstone stepping-stones which act as bridge, diving boards and boundary between the deep swimming zone and the shallow regeneration zone. One of the joys of a naturally filtered swimming pool is that it doesn't require unsightly covers through the winter like a traditional swimming pool, and so can be enjoyed year-round. For this reason, a generously sized deck spans one length while planting is designed to look good through the winter as well as the summer.