Large Family Garden
This attractive house in Surrey was undergoing refurbishment and an extensive modernisation, which gave an opportunity to re-structure the layout of the large family garden.
Previously the drive led straight to the back of the house, making the front entrance redundant and bringing all guests in through the utility room. Additionally, there was no definition between the garage/parking area and the main garden (so you were effectively sitting in a car park!), while a tennis court at an awkward angle dominated the triangular plot.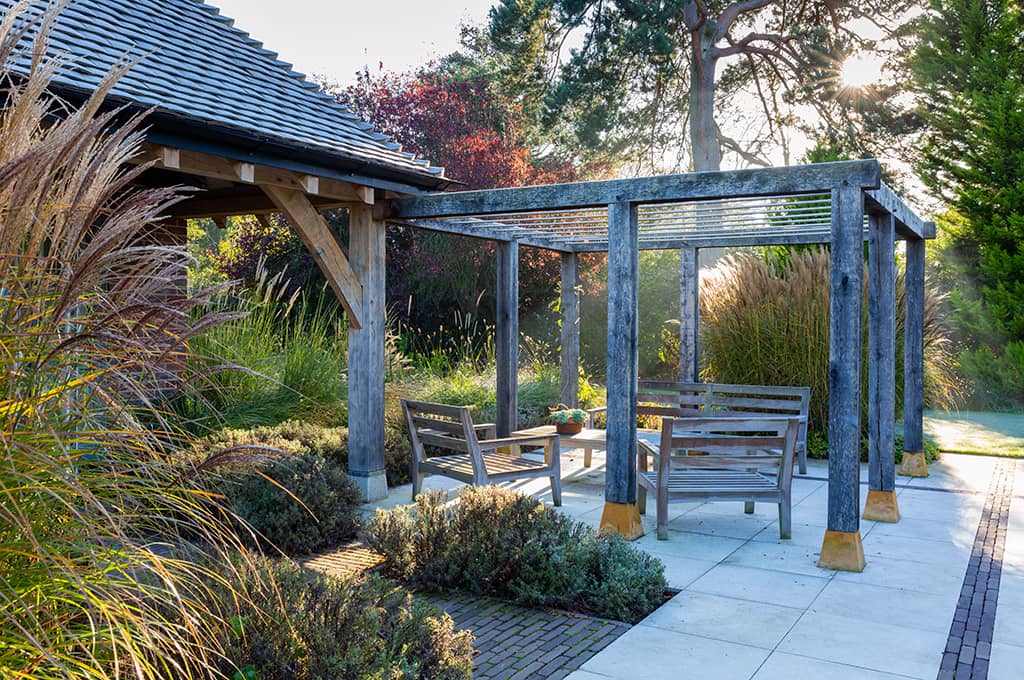 A FAMILY GARDEN FOR PLAY AND ENTERTAINING
A new outdoor swimming pool was installed, detailed with porcelain and handmade Belgian brick pavers and with grey internal tiles which give the pool a lovely pale aqua colour, which is much more in keeping in a British landscape than a 'traditional' turquoise. The pool was built by Falcon Pools and subsequently won the Residential Outdoor Pool of the Year at the 2015 UK Pool and Spa Awards. Raising the terrace at the rear of the house allowed for a fully flush threshold with the interior, creating a large entertaining space that flows seamlessly from inside to out. Generously wide steps, soft planting through box balls, sensitive lighting and a stunning David Harber Ekho fountain all help to keep this as an intimate space within the wider garden.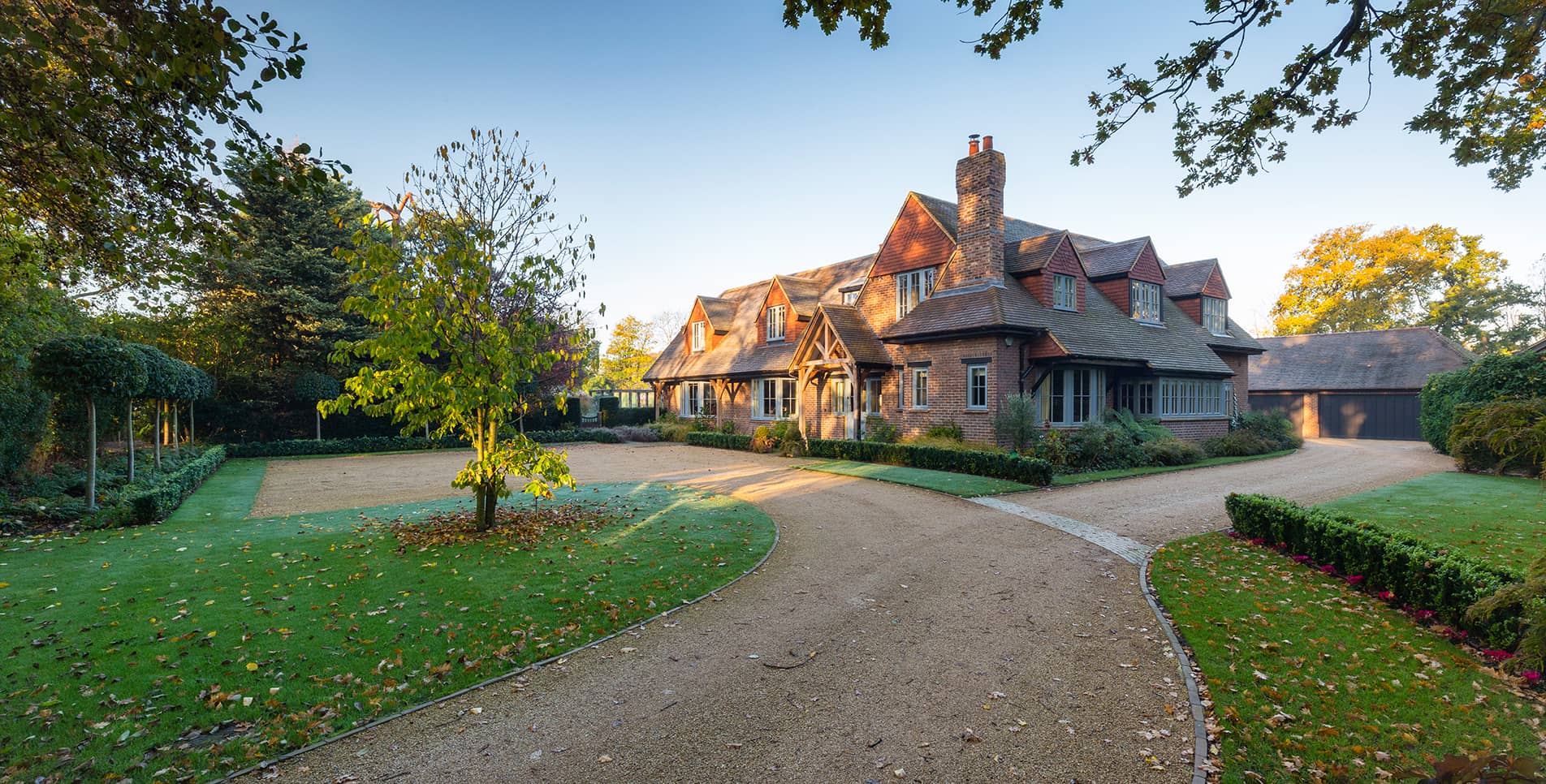 NEW ENTRANCE GARDEN
Changing the angle of the drive into the property has brought the focus on arrival to the newly improved front entrance of the house. The sweeping drive now leads to a large entrance courtyard with beautiful detailing from Belgian bricks, and formality from topiary offset by romantic textural planting in shades of white including peonies and lavenders.
A smaller drive, for private use only, leads to the rear garage and parking area. This has now been separated from the main garden through the addition of a tall, corbelled brick wall with a beautiful old stone archway that links the two areas.
These changes mean that this large family garden in Surrey now reflects the house and its owners, bringing context to the house that it previously lacked.