AN AUTUMN SHOW GARDEN
This was the National Amateur Gardening Show's main sponsor garden, created for the magazine as sponsors of the annual autumn gardening show near Bath (now the National Gardening Show).
With only three days to build the garden on site, it had to be simple but also create impact, which was achieved through using a diagonal symmetry and creating layers to make the small space feel larger.
CONTEMPORARY GARDENS
The garden was contemporary in style, using geometric timber and Portland stone, planes of dark water with pale bridges over and a pseudo-naturalistic planting style.
It also features some key recurring themes, specifically contrasting vertic.al and horizontal geometry against a looseness of planting, and creating layers through which elements of the garden are gradually revealed. Wooden screens with flat horizontal planes and large metal upright posts were repeated either side of a deck terrace that hovered over a water channel, while vertical posts created from inverting these screens added interest to the walls and created a focal point within the core of the garden.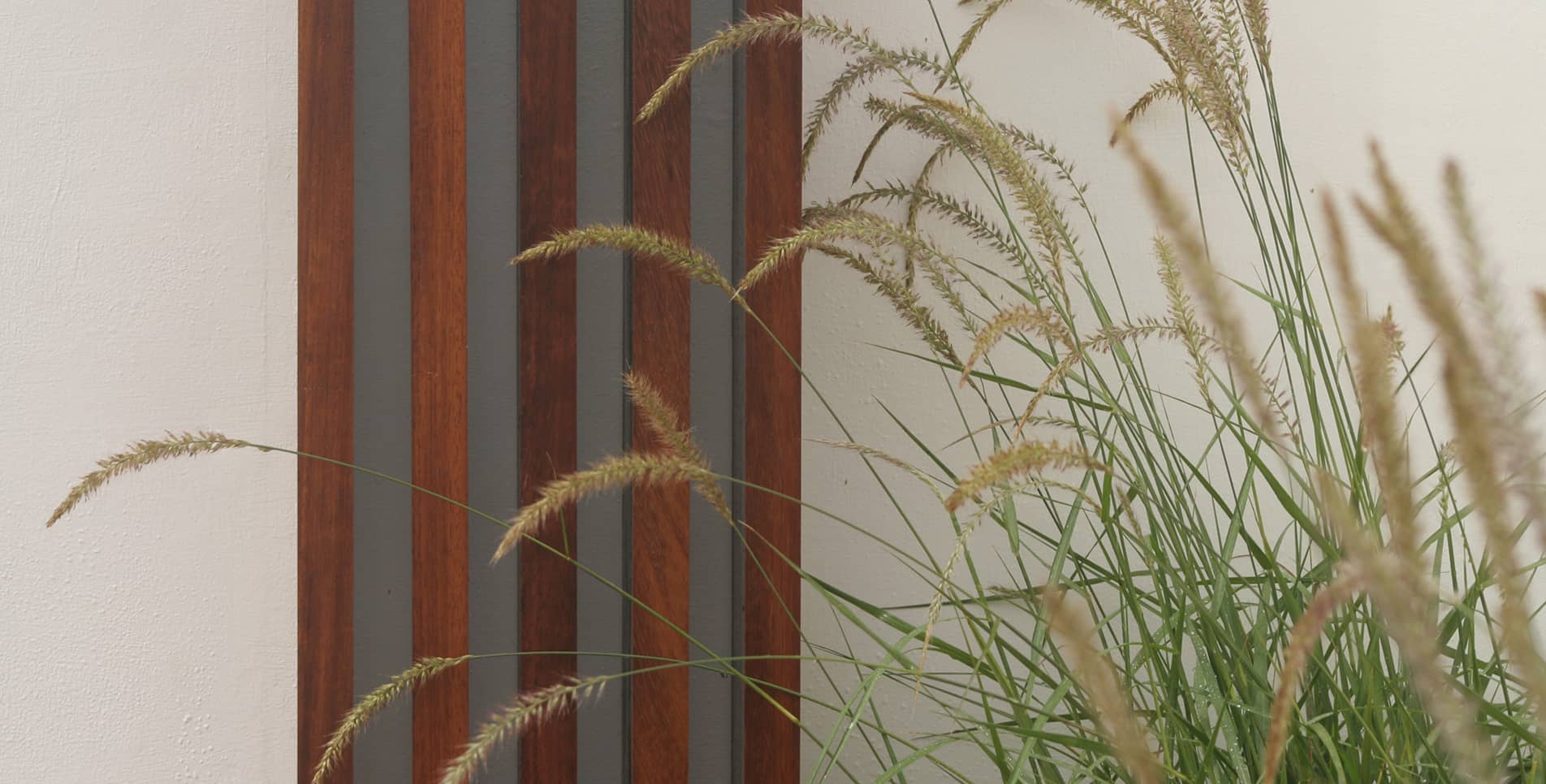 MODERN PLANTING DESIGN
Having the plants wrapped around the outside of the garden meant that the inviting interior was viewed through a mist of planting; even in a tiny space there is scope to create anticipation and mystery. Warm colours from heleniums, crocosmias, black scabious and yellow echinaceas mingled with the pale straw colours of the poa grasses.