A SUSSEX COASTAL GARDEN
This Sussex coastal garden was designed to complement the modern barn-style house designed by the talented Morton Scarr architects that sits high on the Sussex Downs with far-reaching views to the sea.
The new house, replacing an existing bungalow, was surrounded by over-mature and dull shrubs that took all light and life out of the garden.  There was little context between the light-filled house and the location, hidden as it was behind this rather depressing old planting. Retaining the original orientation, the house also sat perpendicular to the short driveway, requiring visitors to drive beyond the entrance to park, while discouraging them from entering the house through the front entrance.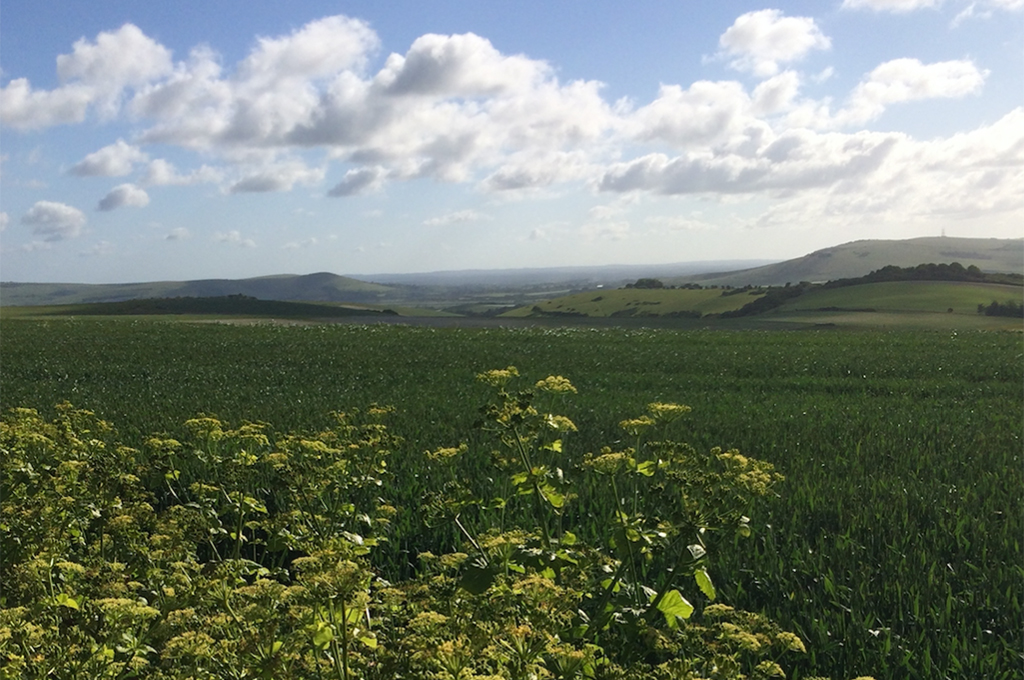 LANDSCAPE DESIGNS FOR PLANNING APPLICATIONS
New architecture – and planning conditions – require detailed landscape designs to be produced for planning applications and the best results are always achieved when building and garden are designed in tandem.  The landscape design is not just to 'make it pretty' but to give context to the architecture and provide spatial design so that the garden works functionally and intuitively while balancing and enhancing the architecture.  
The design response at this site creates an enclosed parking courtyard with staggered hedging and tall corten steel panels to allow access for the owners while discouraging visitors from using this route. Subtle visual cues along the driveway direct foot traffic back to the front door, framed by an avenue of trees underplanted with massed ornamental grasses bringing texture and light into the space. A flat plane of dark water aligns to the path around the house, while a cedar deck creates a seamless inside/outside terrace.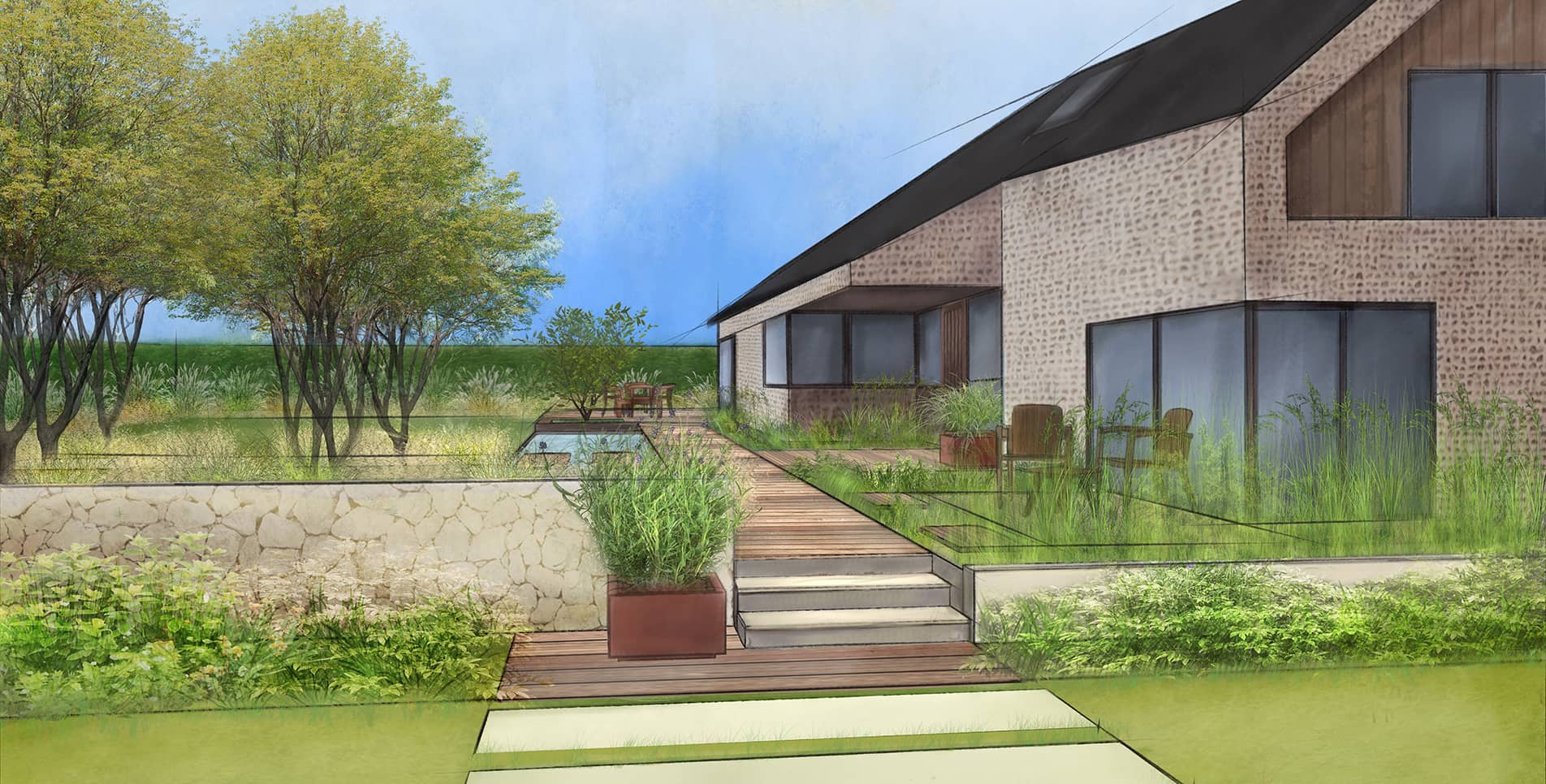 CORTEN STEEL PERGOLA
A corten steel pergola creates a backdrop at the rear of this main garden area, while leading through to an informal path planted with coastal flowers such as thymes and thrift.  This in turn leads to a small amphitheatre with firepit from which to enjoy the far-reaching views and enjoy the sunsets.  Between this path and the parking area, a small enclosed courtyard space gives both views and privacy for the downstairs guest bedroom.
The garden and landscape design has opened up views from the house – it is, after all, what the house is about! Further links with the landscape are created by using some of the same plant material as is found naturally, such as grasses, harebells and cow parsley, while the formal avenue uses hawthorn trees which will take on wonderfully gnarled appearances over time as the wind forms their characters. Some may see a coastal garden as a challenge from the wind and the salt, but it's an opportunity to create something truly 'of its place' within our unique landscape of the Sussex downs.