A CONCEPTUAL GARDEN RHS HAMPTON COURT
This Show Garden at RHS Hampton Court for Bradstones came about as a result of winning a professional competition to design a garden under the title of "the Traveller's Garden".
The design was inspired by Walter de la Mare's eerie poem 'The Listeners' in order to explore ideas of creating atmosphere and mood. Much of what was designed therefore was playing with contrasts of light and shade, and degrees of enclosure and openness. This led to two distinct areas, the dark woodland, approached through the 'moonlit door', and the house itself, bathed in moonlight with the colours washed out.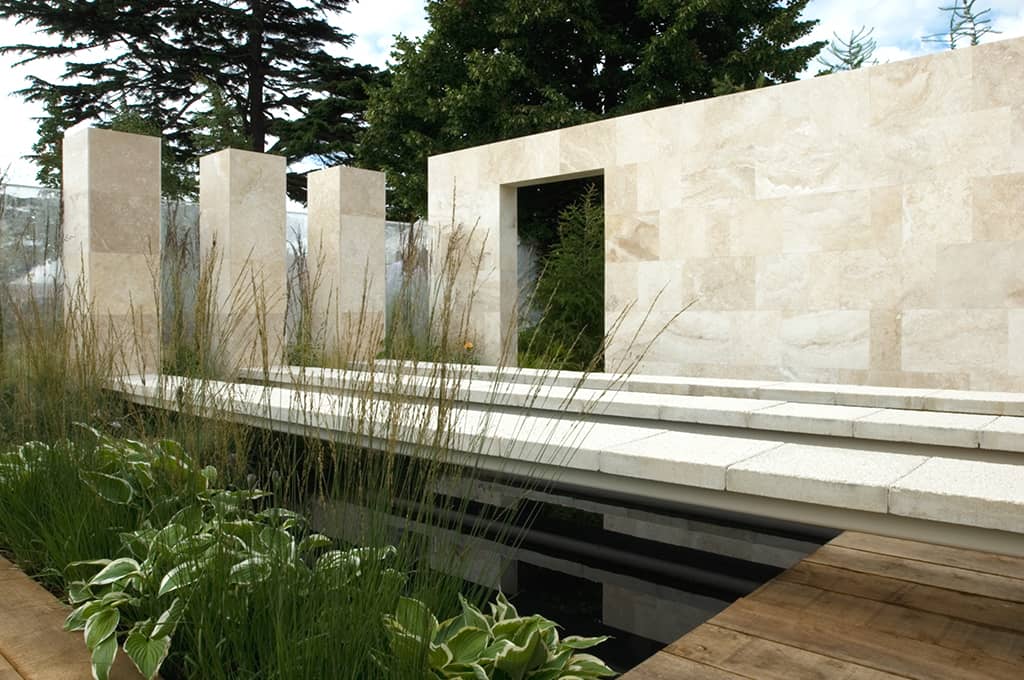 INSPIRATION FOR THE GARDEN DESIGN
Elements of the poem were interpreted to create features such as the three tall columns (the 'listeners') that stand sentinel over both the site and the door, while the "dark stair, that leads to the empty hall" was interpreted in yew, surrounded by 'moonbeams' of ghostly white Veronicastrums and tall but airy Molinia Transparent grasses which led to the empty hall itself – a perfectly still, dark pool right at the heart of the garden.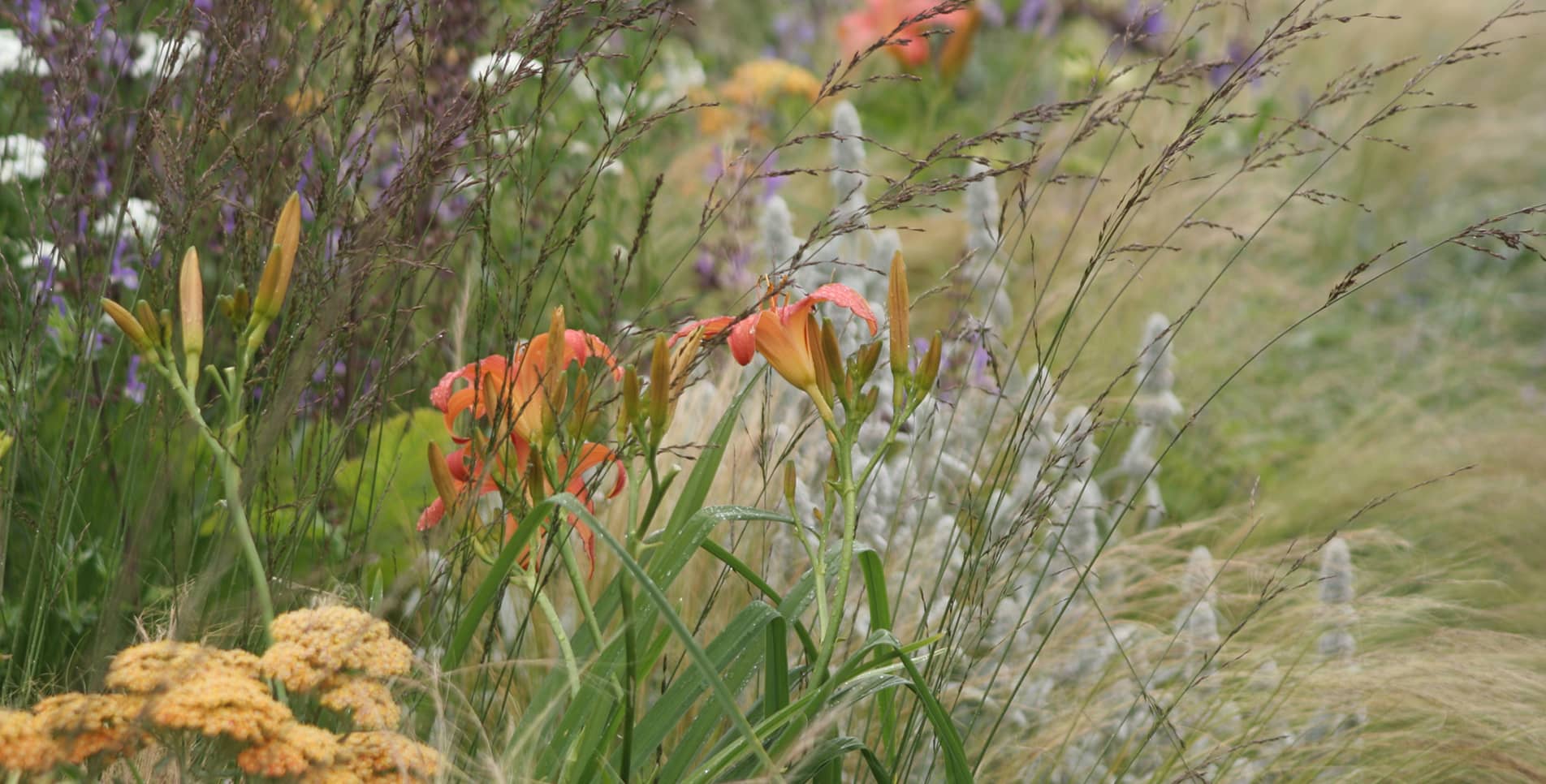 CONTRASTING MATERIALS
Textural contrasts were explored in two very different materials; the wall and columns were clad a natural Travertine stone, a very beautiful pale marble from Italy with a smooth surface (in its natural form the stone is pitted but it's generally filled to create an even, polished look), set against an industrial rough-surfaced concrete tile which was used for the path and the bridges. Timber pallets brought in additional and contrasting textures, while the planting was designed for textural associations and tonal contrasts, from the use of Molinia Strathenquelle, drifting through all beds adding subtle unity and movement, to the pale silvers of artemisias and festuca grasses.
RHS Hampton Court show gardens give a designer a unique opportunity to experiment with conceptual ideas, not possible in a 'real' garden!