A COACH HOUSE WALLED GARDEN
This beautiful coach house benefits from a wonderful high wall made of mellow old bricks, with a thatched summer house on the far side giving a quirky focal point.
Before development, all the elements of the garden were aligned at right angles to the house, accentuating the long, thin shape of the garden. The wall, while a real feature of the garden, casts shade for much of the year; however the garden is also very sheltered, with many substantial trees surrounding the property.
The terrace adjoining the house was dark and narrow, and dominated by an existing beautifully maintained but poorly positioned box knot feature.
BOX PARTERRE
Pale paving and deep, wide steps on both sides of the box allowed the terrace to feel much more spacious while integrating the box feature. To balance the long thin shape, the orientation of the garden was changed with new yew hedging around a simple green path providing strong horizontal divisions across the garden. This draws the eye from side to side, making the garden feel much wider and creating better proportions for lawns and flower borders, as well as providing a simple backdrop to the planting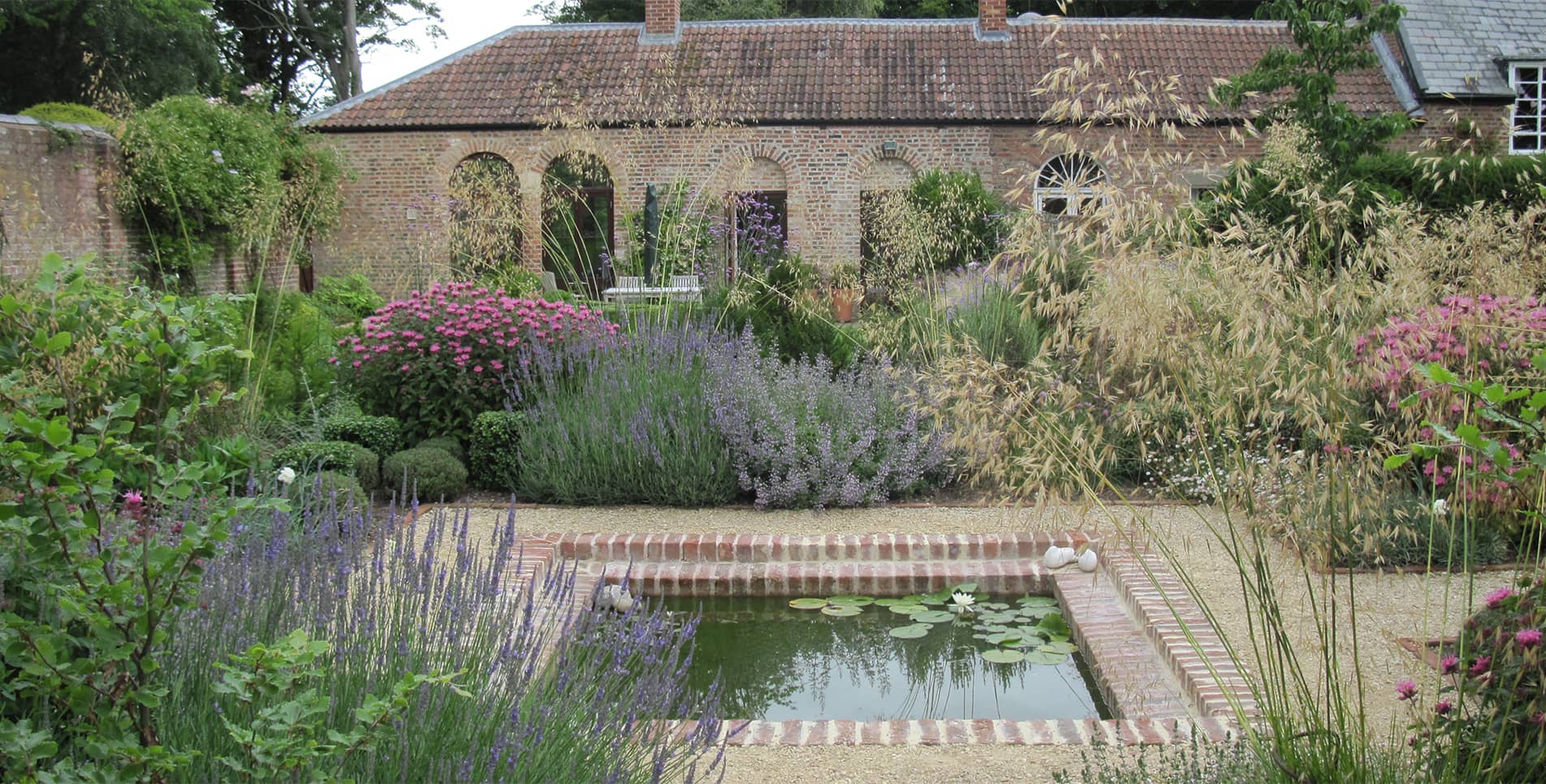 HERB GARDEN WITH SUNKEN POOL
Beyond the yew walk, and approached from either end, a herb garden has a central sunken brick-edged pond and key structural elements in the form of contrasting shapes of solid (box cubes) and transparent (Stipa gigantea grasses) to give unity to a varied plant group.