RHS CHELSEA SOMERSET REVIVAL GARDEN
This RHS Chelsea garden was created in 2002 and explores themes of structured design and naturalistic planting that have gone on to become mainstays in Amanda's garden design work. 
It also fulfills the desire to tell a story, be it by looking at conceptual ideas around a site or through wider, more abstract concepts that give depth to a garden space.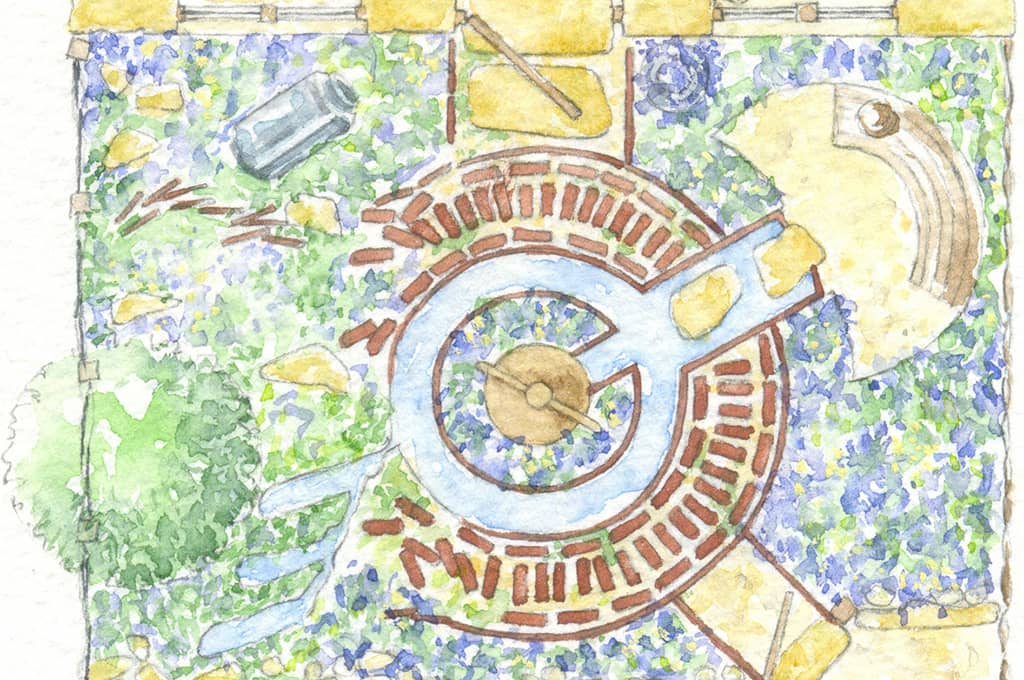 SENSE OF PLACE
Gardens should sit comfortably within their setting and often the way to achieve a sense of place is to tap into the local vernacular, both for building materials and styles, and for endemic flora. For Somerset Revival the idea was to explore rural regeneration and so showed the same 'scene' both before and after renovation. Tractor tyre ruts, some old metalwork, lots of broken up bits of building materials scattered over the ground and an upturned milk churn nestled amongst wildflowers. On the restored side the old bricks and roof tiles were used to create paths and edgings, an old cider press was turned into a water feature, a milk churn was used as a planter and the rest of the garden was planted with cultivated forms of the wildflowers found in the derelict half.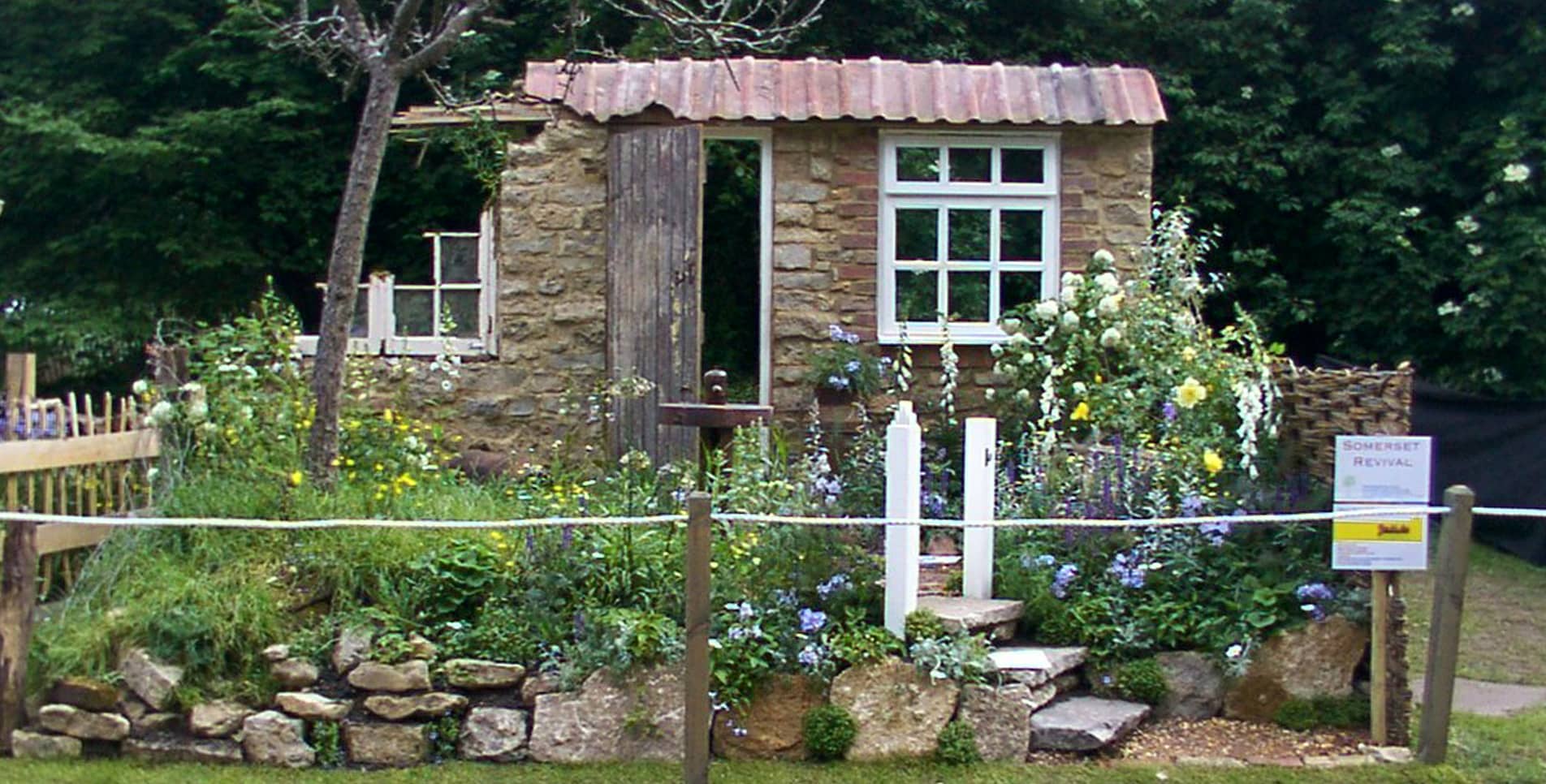 WATER FEATURES
Water brings so much light and life into a garden, and it was used in a number of ways within this garden.  Inspired by fields of water-retentive clay soils in Somerset, the 'tractor tyre ruts' were filled with water, as so often seen in the countryside, becoming an informal rill within the wildflowers.  This fed into a circular channel created from roof tiles, in the centre of which sat an old cider apple press that had been adapted to allow water to trickle down the central wooden screw.
The Royal Horticultural Society's annual spring show at Chelsea is the highlight of international horticultural events, showcasing the very best of garden design and planting excellence.