I spent last weekend on the coast at Rye, dodging the downpours for some inspirational walks and spending the evenings creating a small sketchbook of compressed charcoal drawings from photos taken during the day.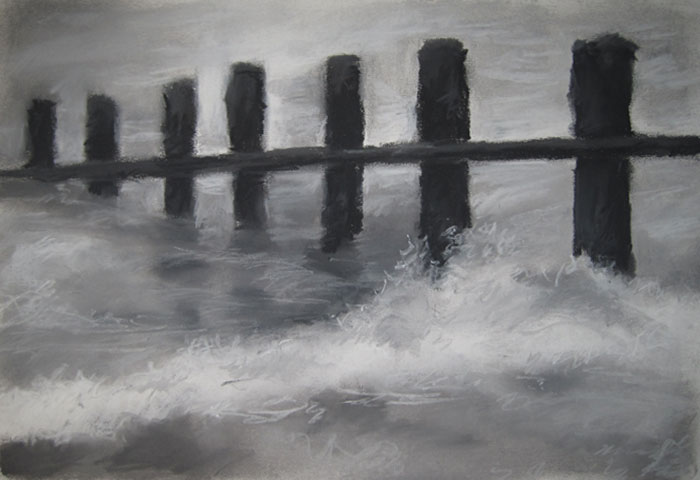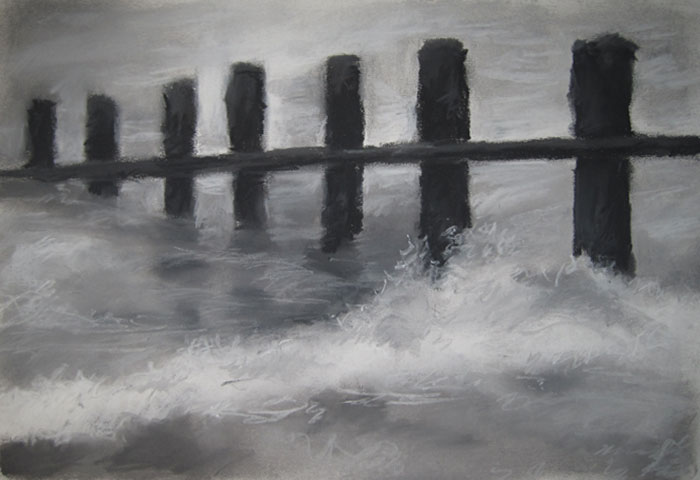 Some of the drawings were from Camber sands, and some from Rye Harbour nature reserve, so I was able to explore ideas of moving and still water, energy and reflections.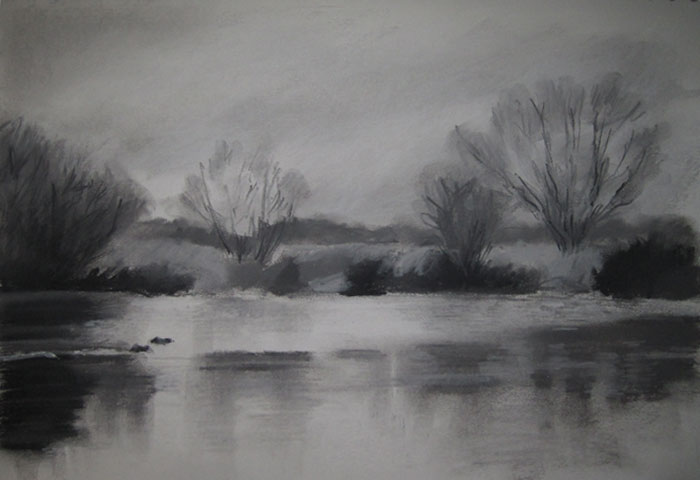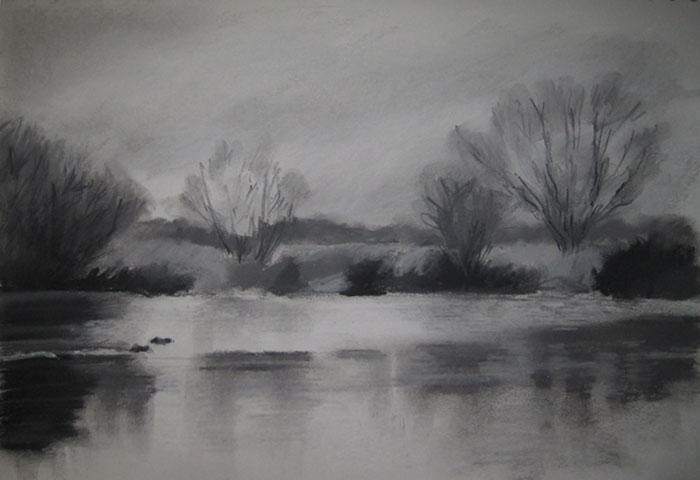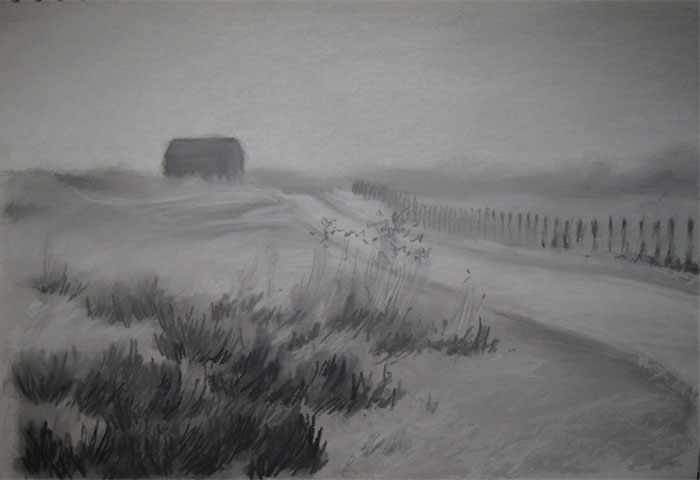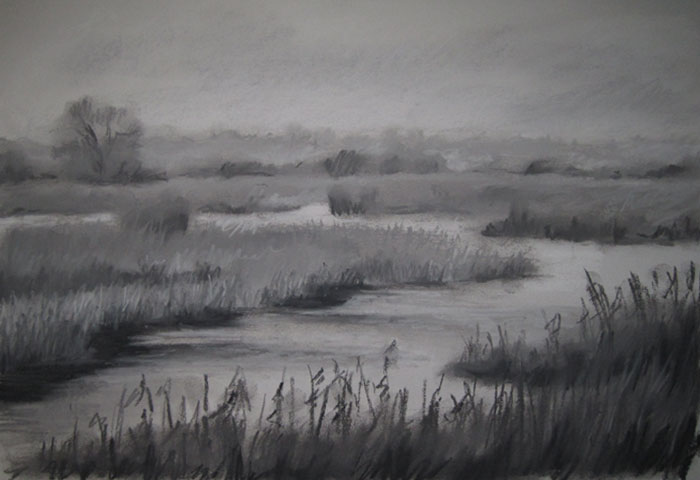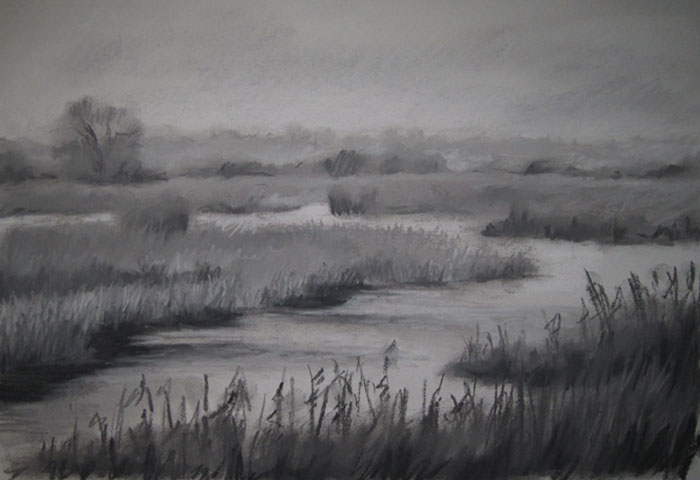 For anyone who might know this viewpoint, you should be able to see Camber Castle from here, but in fact it was too misty in the middle distance. I wondered about using artistic licence to add it in later but that felt like cheating! Also I rather liked the purely natural landscape and felt that a high focal point would have detracted from the visual flow across the drawing of the water channel.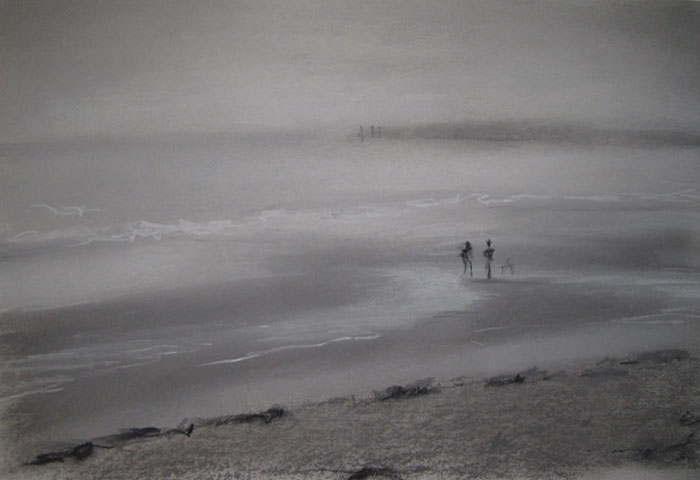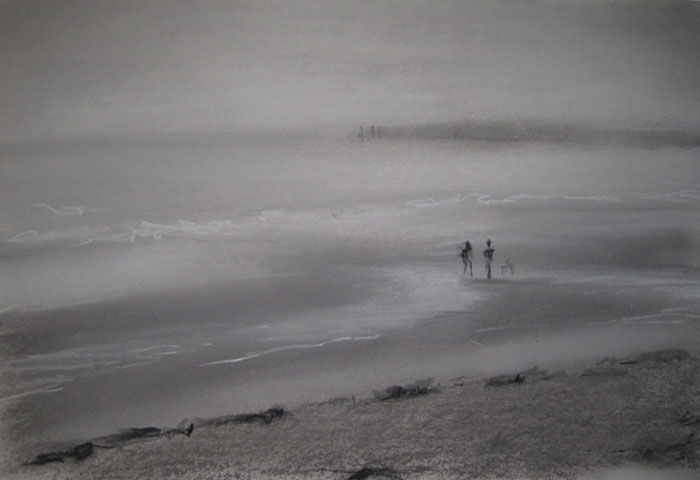 Appropriately enough, I was staying in The Artist's Cottage in the middle of Rye which I can highly recommend.