Once a month I do a life drawing session with the Sussex Road Art group in Worthing and I thought you might like to see what I produced yesterday; I've been trialling working with compressed charcoal and am really enjoying the depth of tone you can achieve with it.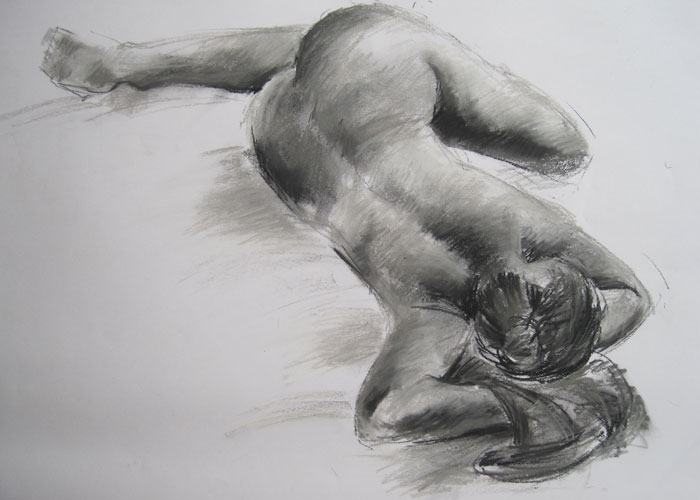 These poses were three quarters of an hour and an hour respectively, just the right time to put a bit of pressure on so you don't have time to get too precious about it all!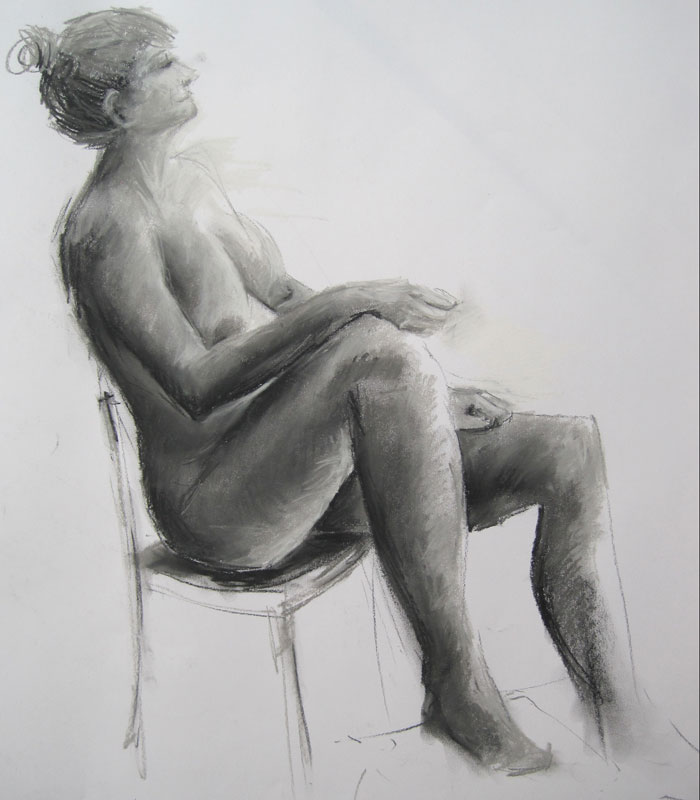 While not directly related to my garden designs, I do find life drawing is key to honing both drawing and 'seeing' skills which do feed into the 'day job'!