A little while ago I designed a small Show Garden for Jackson's Fencing to showcase their products in a new way. I took the opportunity to play with elements that are close to my heart, specifically working with nature to create areas of sustainable pseudo-naturalistic planting, what I like to call 'modern natural garden design'. The garden had a simple but strong architecture, and was planted mainly with grasses, with limited but strong colour from spot plants intermingling through them.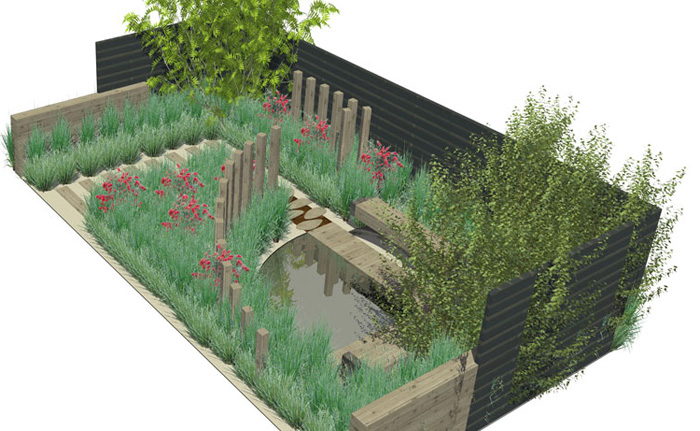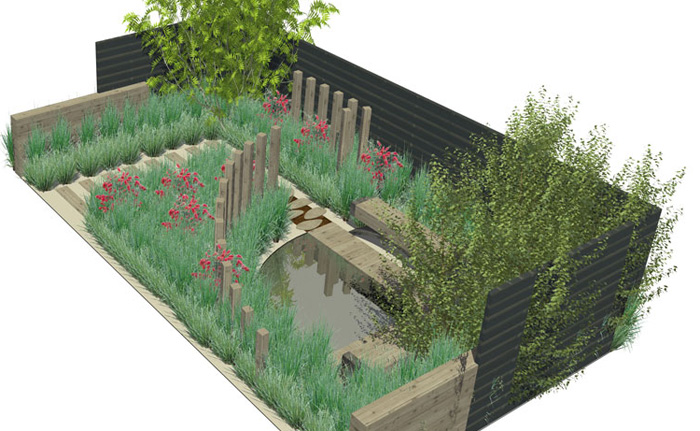 I have always looked to the natural landscape for my inspiration, especially when the light conditions are good and the elements of texture, movement and light combine to create 'pictures' with distinct and beautiful moods. Pagham Harbour, below, is somewhere I go back to time and time again; I love this photo (below) which I took last summer, for the muted colour and painterly drifts of grasses.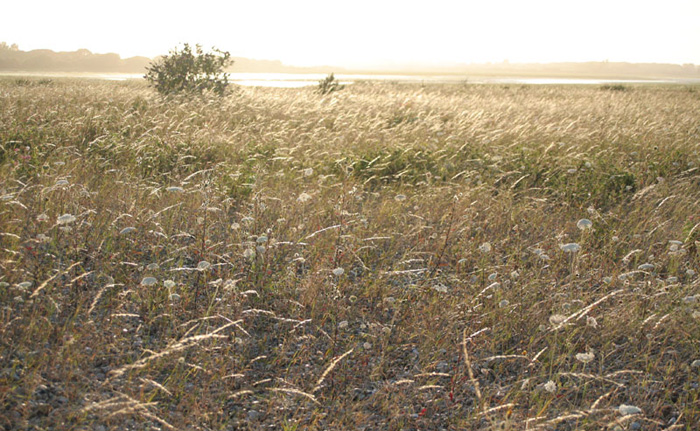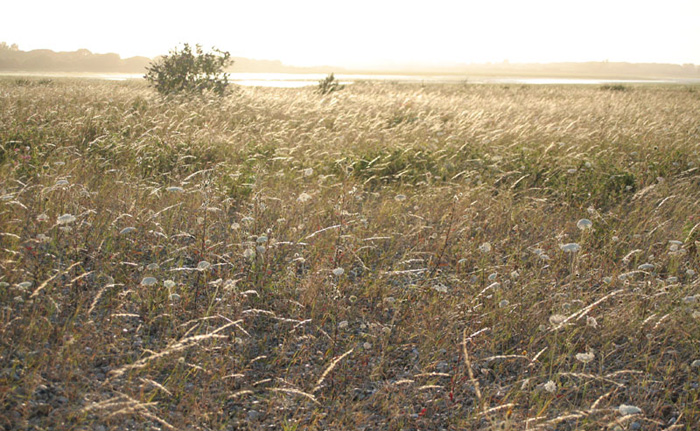 The Americans, particularly on the West Coast, are very much better than us here in the UK at creating modern natural gardens, where naturalistic planting is more common. This form of planting – stylised from nature but inspired by it – fits very well with a very contemporary hard landscape design, that is, one which is understated, beautifully detailed and executed with precision. The contrast created between strong architecture and natural planting creates a dynamic and exciting space but while this is something I like to explore in my own work, it's also deeper than that. Frederick Law Olmsted (who designed Central Park) believed that all the elements of a garden, whether trees, water or buildings, should be subordinate to the design, that is, they are not ornament, they are form. It's a subtle distinction but what it means, in thinking about planting design for instance, is that the effect, or emotion, that you are trying to achieve is more important than any individual flowers, no matter how beautiful they may be.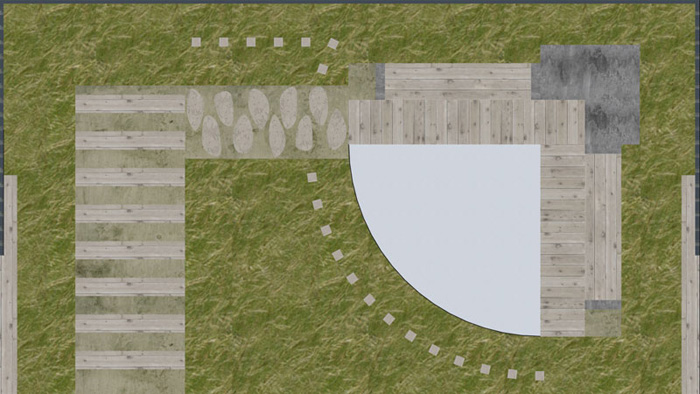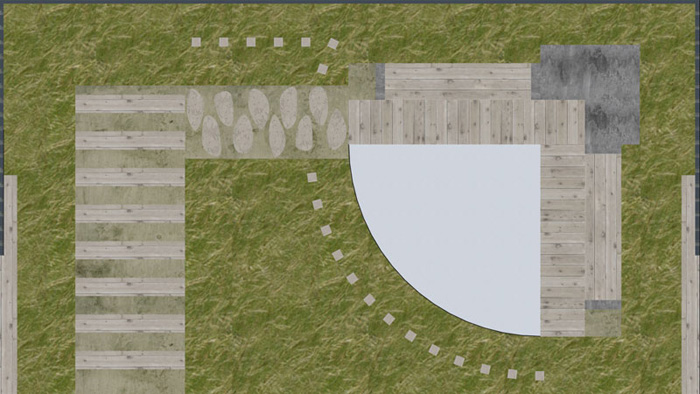 This garden, then, explored some of these ideas to create a peaceful and uncluttered space, where textural planting areas, dark planes of water and rough paths are conceived as 'surface' and bespoke furniture is part of the design, rather than ornament within it.