I've just moved to Cootham, near Storrington in West Sussex. Amazingly, the boxes are now all unpacked and I'm revelling in my gorgeous new (old!) house and in getting to know the area; I'm on the edge of the South Downs and right by Parham House.
On Sunday afternoon, as a break from unpacking, I thought I'd set off for a walk from my house and see what I could find; imagine my delight to find this: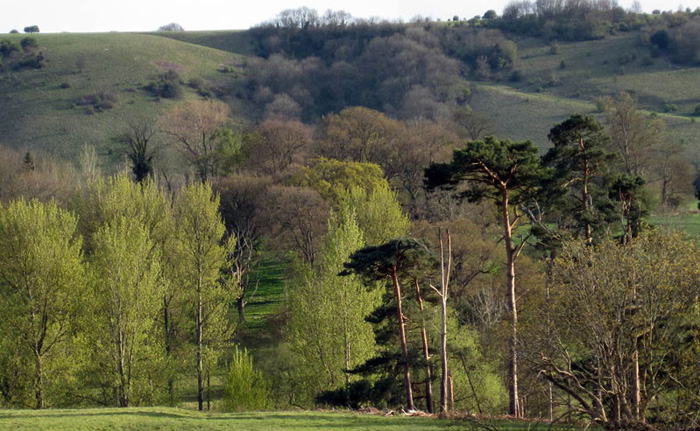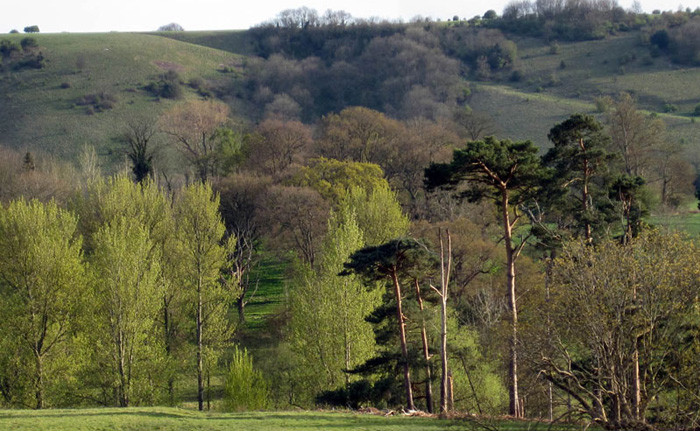 I discovered I can walk the quarter mile or so into the grounds of Parham House, set at the base of the Downs. The light on Sunday was beautiful, highlighting the contrasts between fresh lime greens and the dark pines, and accentuating the lines that run across the Downs.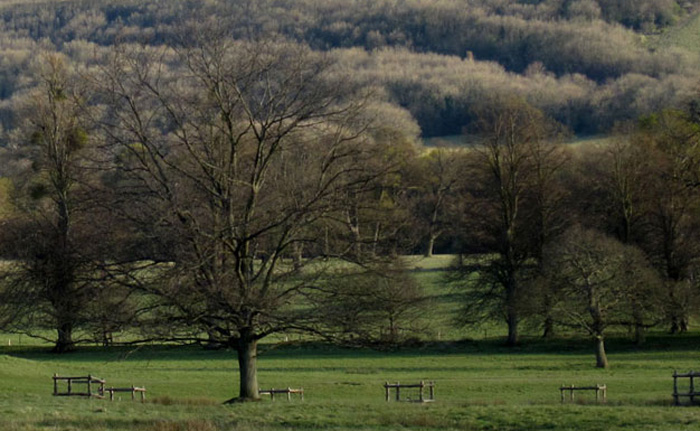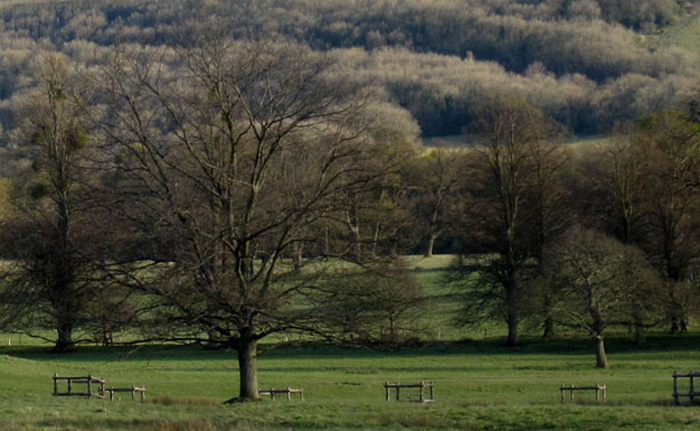 For those of you who don't know, my degree was in textile design, though I spent as much time painting as I could get away with. Now my children have left home, I am free to paint again, and with the move to such an inspiring place, I feel that I am just embarking on the most creative period of my life.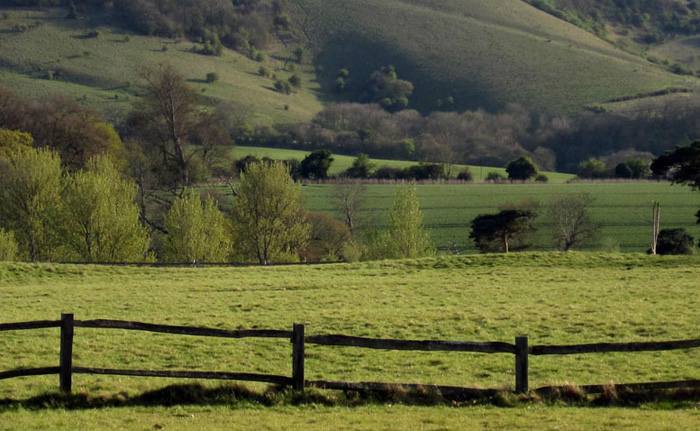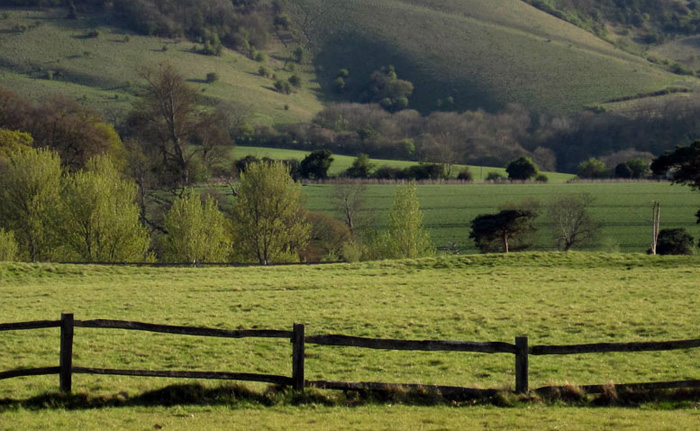 I find my greatest inspiration from the natural world; the constantly changing moods and light, the slower changes of the seasons, and the contrast, and sometimes conflict, between the natural elements and man-made interventions.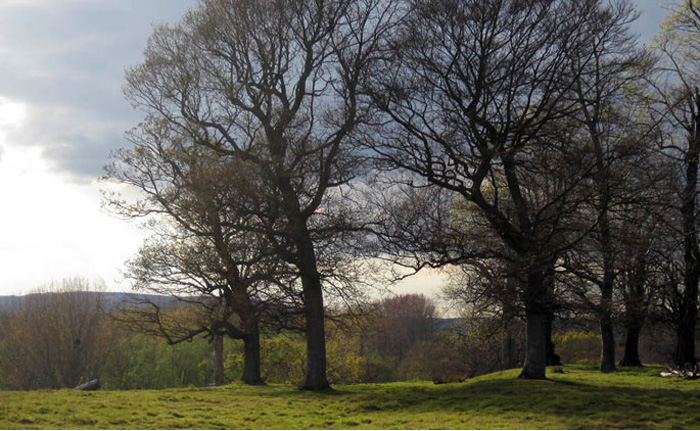 And while it was fun to escape with a camera for an hour or so, I am looking forward to being able to take a sketchbook, and to start translating some of these moods to canvas.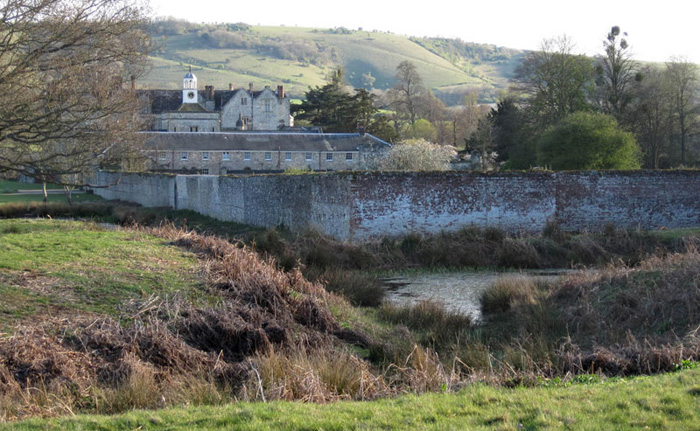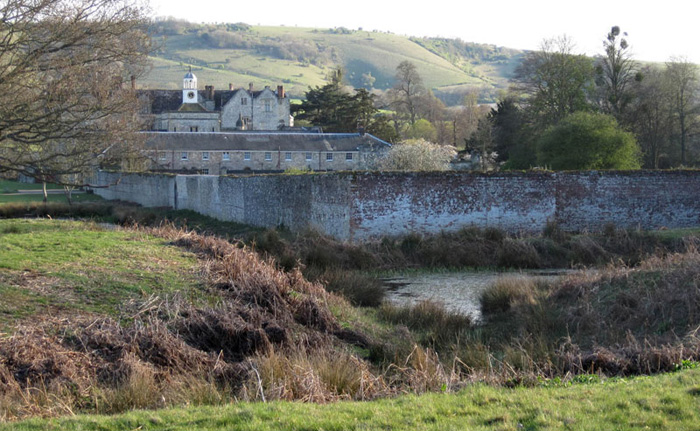 One aspect of this landscape I am already enjoying is the contrast of hills and wetland beneath; I've always loved the atmosphere of marshy areas and the way that the light on the water creates a union with the sky, and will be exploiting this in my first paintings. In the mean time I will leave you with this – a little fun on Photoshop; I was taken with the patterns the thin vertical birch trunks made along with a dusting of new leaves, and like that a little manipulation has given it the air of a batik.