I'm incredibly fortunate in being able to spend a couple of days at the Chelsea Flower Show each year. I love the atmosphere during build-up with its mix of nerves, exhaustion, adrenaline and steely determination to create perfection against tough odds.
This year, not surprisingly, it's been the weather that has been the main topic of conversation. I was reminded of a book I used to read to my children when they were young, where an alien is describing Earth to his own people and he says that there are four types of weather – "too hot, too cold, too wet and too windy". Having struggled with the cold to get plants into flower in time for Chelsea, many gardens then struggled to keep the sun from destroying them. As you can see from the photos below, all sorts of methods were used to give some protection!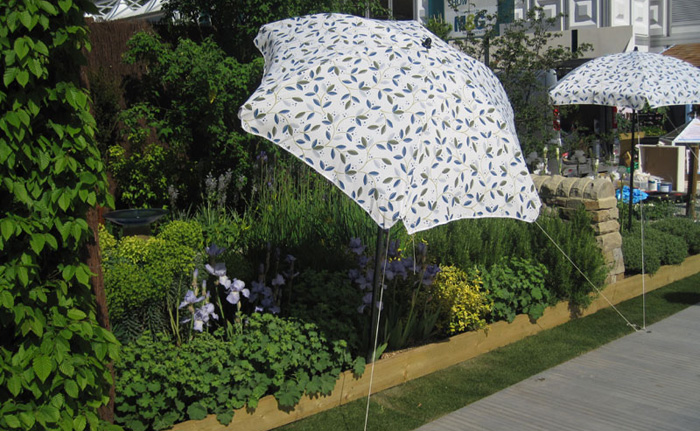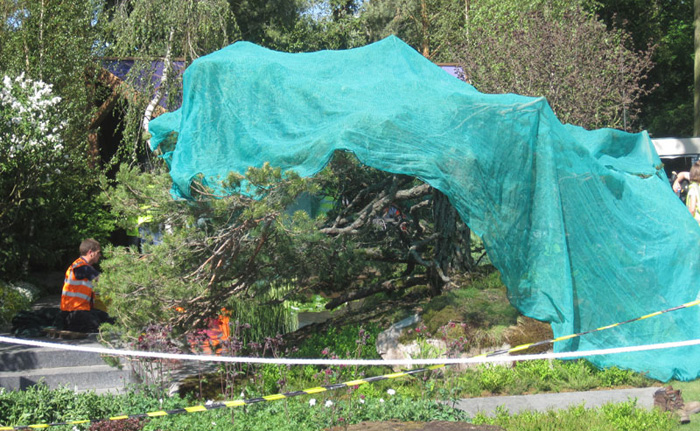 The 40 year old pine being protected above is in the 'Kebony naturally Norway' garden, but even James Wong's tropical plants (below) were not immune to the heat.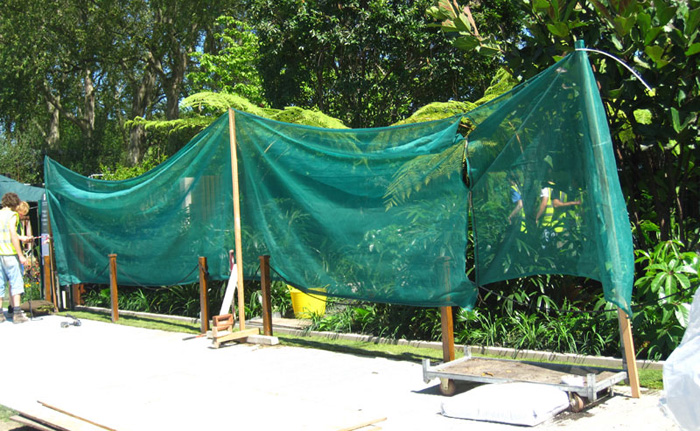 However, it's not all tough – Mark Gregory and Adam Frost decided to give their pond in the Children's Society Garden a final clean-up from the inside!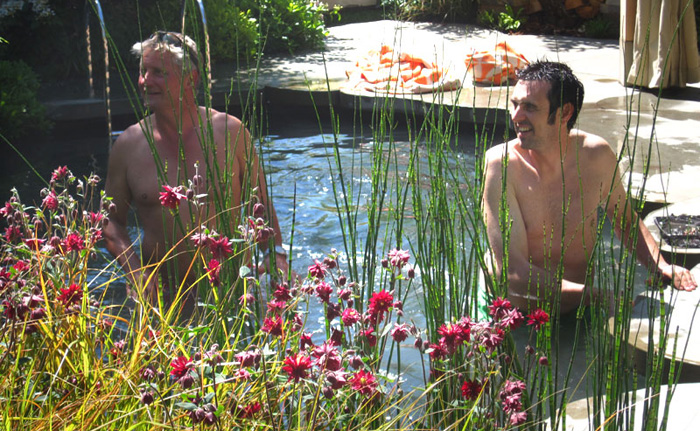 Press Day itself is always a bit of a spectacle – lots of celebs, champagne and general merriment.  I was honoured to shake hands with punk poet John Cooper Clarke, who read some of his poetry and a bit of Candide in Tom Hoblyn's Foreign & Colonial Investment's Garden –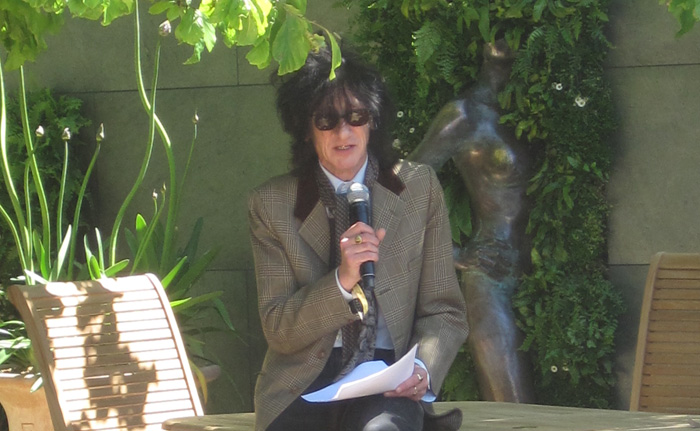 while Jamie Oliver made my breakfast in the Children's Society Garden (very good it was too!)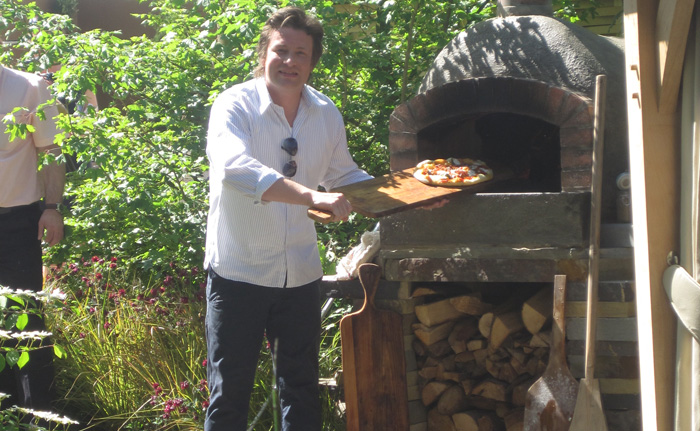 I'll post some photos (and thoughts) on the gardens tomorrow, but I'll leave you tonight with my tip for Best in Show – which is the Daily Telegraph garden designed by Andy Sturgeon (seen in the garden, below, with Alan Titchmarsh). Perfect proportions, a lovely play between light and dark, shadows and sun; and Andy's trademark bold planting – gorgeous.