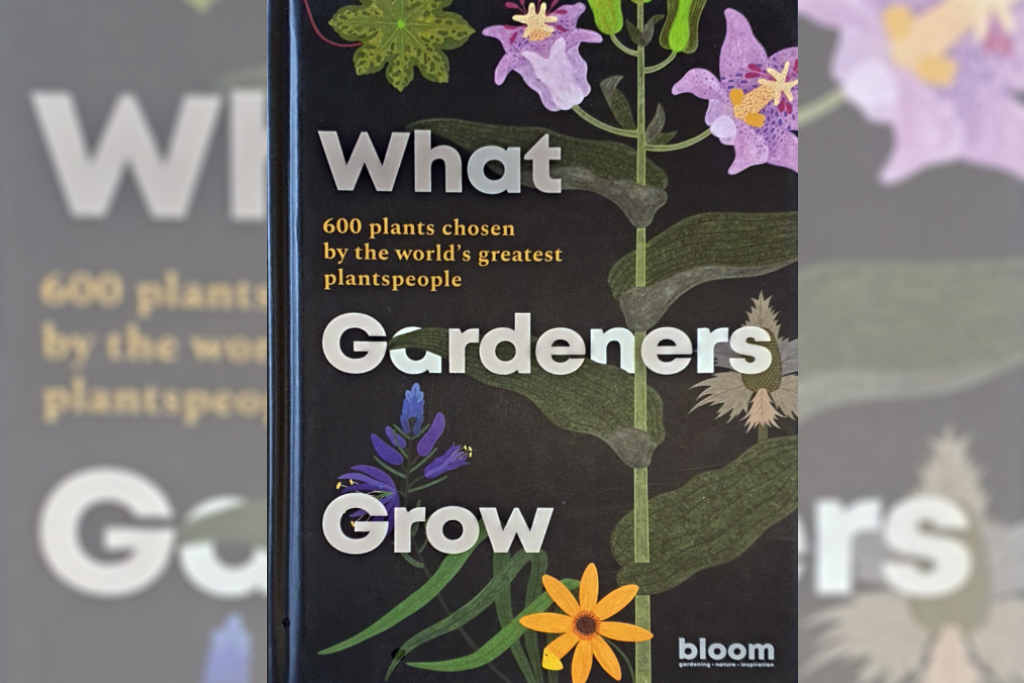 For those interested in the best plants to grow, including new-to-you and unusual varieties, you might like to know about this lovely book that I was so pleased to be asked to contribute to! Beautifully designed and presented, this is a series of plant profiles of the best plants to grow, from, as it says, the world's greatest plantspeople. All of us who have been privileged to be part of this delightful project were asked to choose our 'Desert Islands Discs' selection of plants – no easy task! This is a book to dip into – but carefully, as you will find yourself engrossed – to hear what moves designers, botanists, gardeners and growers towards particular plants. Some have been chosen for their tactile qualities – myself included, while some are for the memories or feelings they evoke. For instance Jekka McVicar's herb farm began when a friend asked for some of her tarragon, a herb that you couldn't buy at that time. She also nearly killed a Michelin starred chef who tried some of her Sichuan pepper!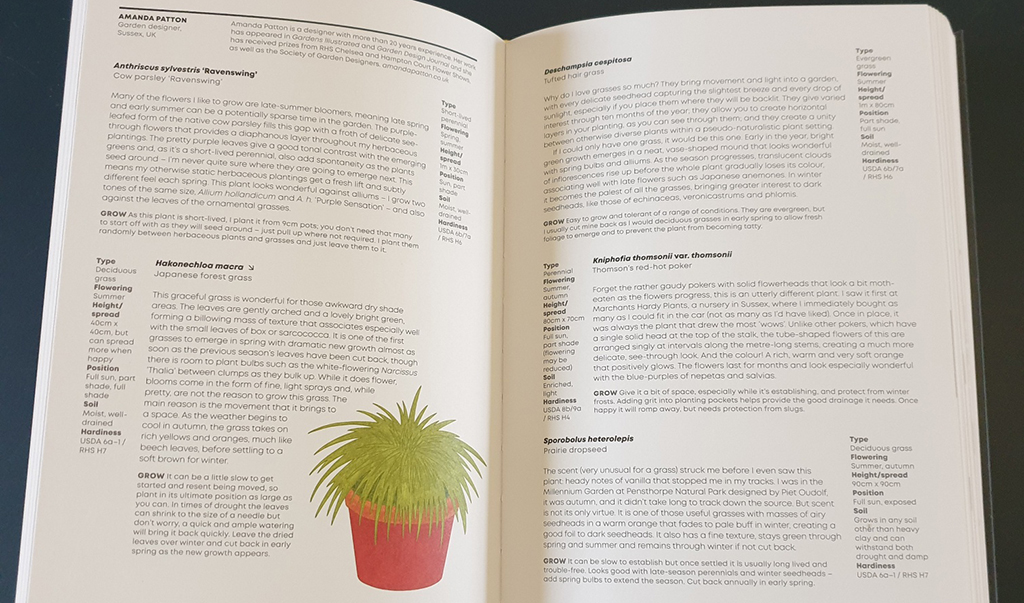 I chose some of my favourite grasses, including my discovery – by its wonderful vanilla scent – of the beautiful Sporobolis heterolepsis (prairie dropseed). I love grasses for their ability to catch the light, and for their airy form that can hold together a more diverse planting scheme by drifting through and around other plants. But I also love texture and colour, so some of the other plants I selected included the wonderfully delicate poker, Kniphofia thomsonii var. thomsonii – look it up, it's not like the gaudy red hot pokers, this is a beauty!
The illustrations are charming, and as a former professional illustrator myself I really appreciated that artwork was chosen over photographs to give such a pleasing accompaniment to the whole design of the book.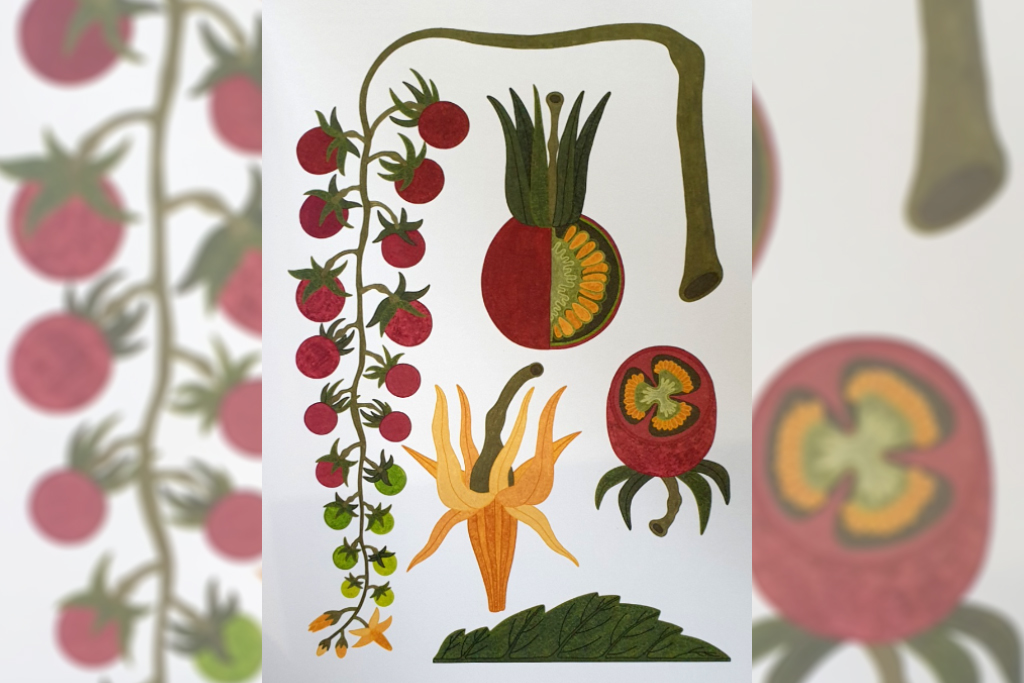 You can buy it from the usual places including Amazon or directly from the publishers, Bloom; you can see more of the illustrations on their website. Gardening author and broadcaster Matt Biggs said of it:
'This book is a glorious chocolate box of treats and surprises' and he's quite right!