The PROCESS
There are four main stages to the process; design, construction detailing, costing and building, and those can be broken down further as follows:
Phase 1 – DESIGN
DESIGN involves an initial site visit and meeting to take a brief, which is followed by a site assessment, a concept (layout) design, and 3d drawings produced to accompany the layout so that you are able to visualise what is being proposed.
Phase 2 – DETAILING
DETAILING begins once you've approved the concept. All elements to be built need to be drawn to show construction, dimensions and levels, and along with this is a fully detailed written specification. Once all is completed, an updated concept plan (MASTERPLAN) is produced. Planting design is also undertaken during this phase.
Phase 3 – COSTING
COSTING can be undertaken once the detail design work is complete and this usually goes out to tender; these come back fully itemised and once you've confirmed any changes that need to be made the landscapers can be engaged. Budgeting is always difficult with bespoke projects, but as a very rough guide, allowing around £250/m2, or 10% of the value of your property, will usually give a realistic starting point (plus the dreaded VAT, unless you are a new build). You can expect to recoup this amount in the increased value the works will bring to your home.
Phase 4 – BUILDING
BUILDING takes a lot longer than you might think; again, as a very rough guide, each £30,000 of build cost will take about a month to complete, so large projects can be in build for a year or more. It's a lot of mud and disruption for what seems like forever but once the plants start arriving, and you are able to use the space, it all becomes worth it.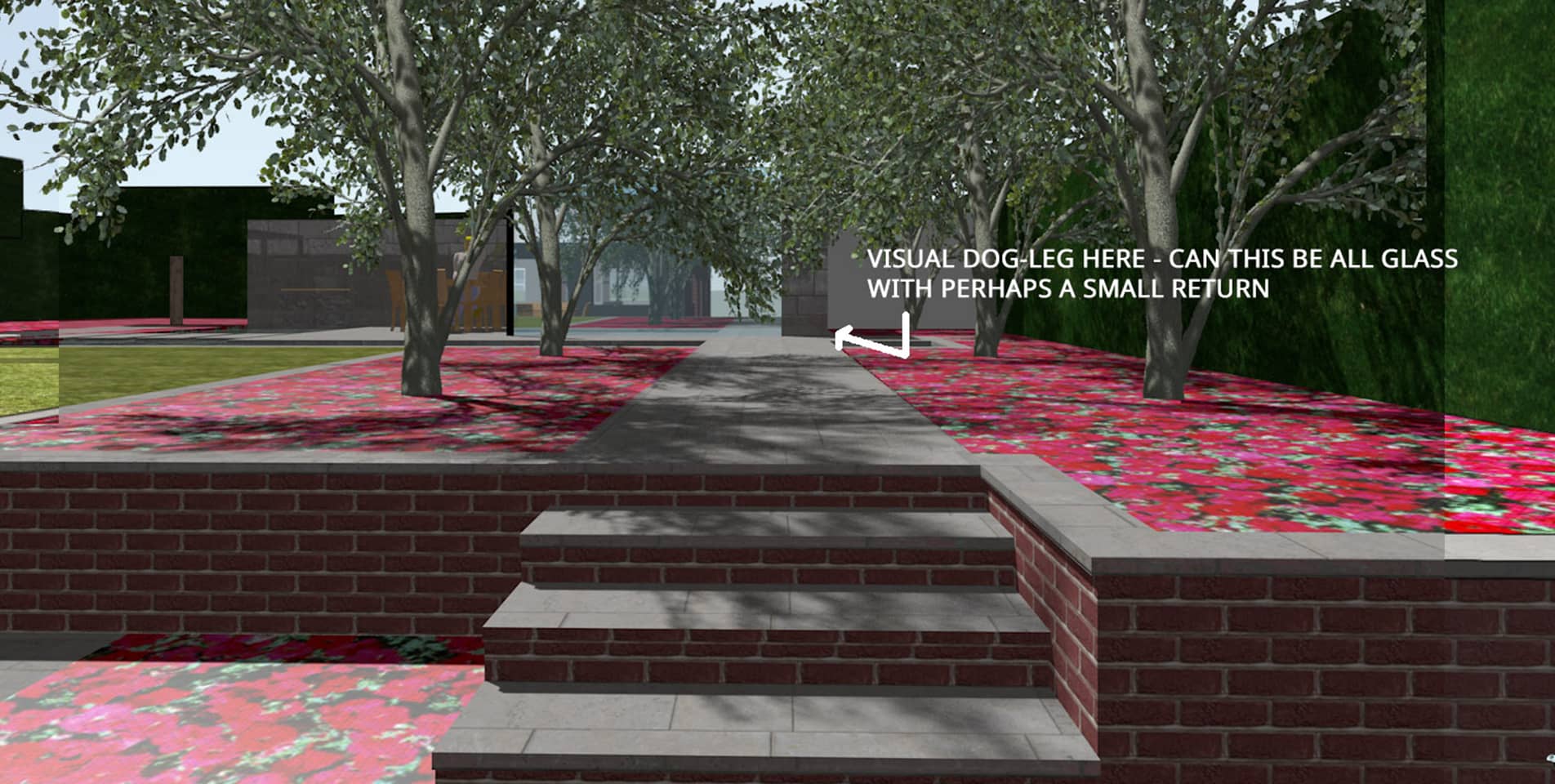 The image above was created during construction when it looked as if the summerhouse might need to be moved. Creating models allow different options to be explored so that the very best solutions are found.
During the whole process, Amanda is there to guide you through it and she liaises continuously with the landscapers to ensure the build is going as planned. Sometimes as with all building projects there are unexpected hiccups, and often new plans or visuals are drawn to explore the impact these might have and to find resolutions without compromising the integrity of the design.
Once the garden is complete, she will help you find gardeners, or advise how you might care for it yourselves, and recommends annual check-ups to see how it is all faring – it is, after all, a living and growing thing that will evolve over time.