One of my projects in the last year has been the redesign of this relatively small Sussex garden to incorporate a naturally filtered swimming pond.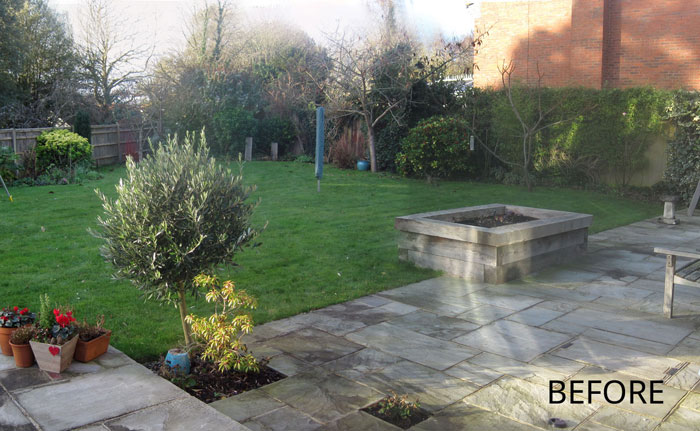 The garden had an existing terrace, which was to be kept, a slight slope and an awkward triangular shape.  My design for the garden aligned the pool to be perpendicular to the house, allowing for a terrace and summerhouse on one side and a lawn with borders on the other.  To get your bearings, you can see the cherry tree to the right of the summerhouse in its winter form above (by the blue pot).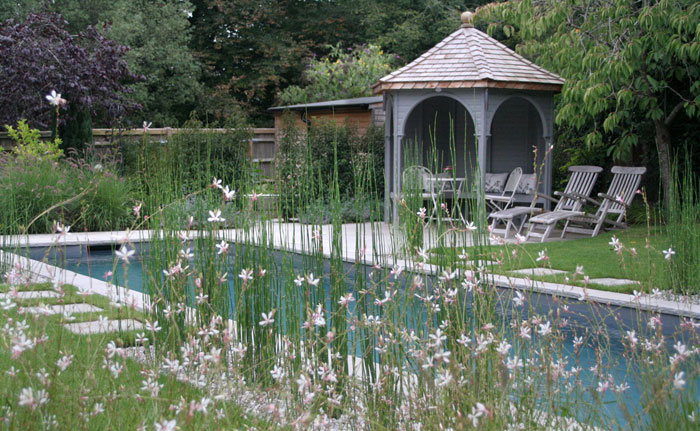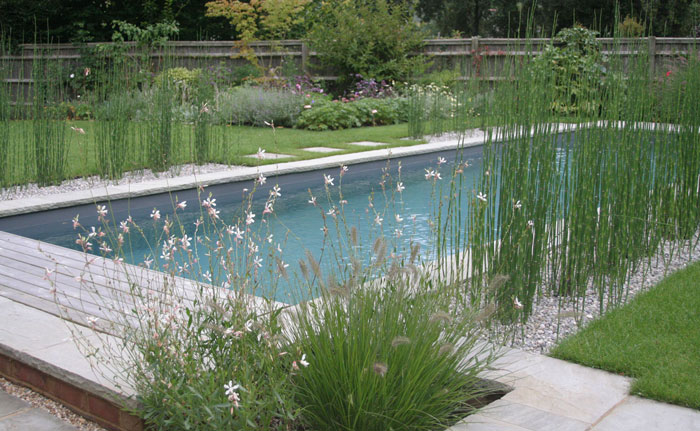 The slope was taken out with a single step to create a level lawn (this also helped with drainage as prior to this rain water continuously soaked the terrace).  Reeds frame the pond, while stepping stones through lawn edge the centre of the pond giving sight lines through the garden and creating a link between the various garden areas.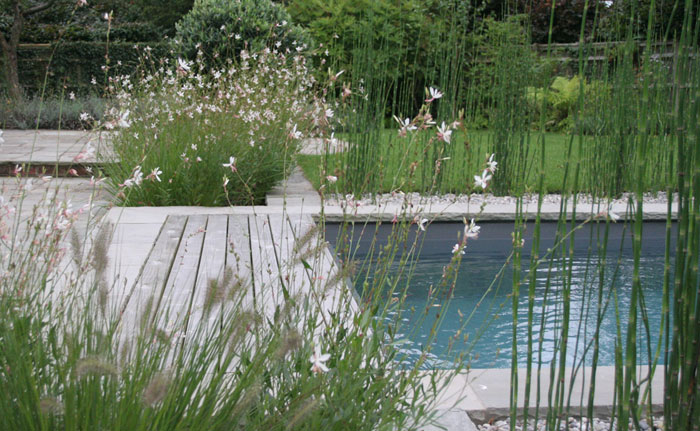 A planting of pennisetum and gaura between the terrace and the upper level creates a hazy vista into the garden from the terrace, increasing the sense of depth and making the garden feel larger.
The pool house (to the left of the summerhouse) will soon be hidden by the new portuguese laurel hedge; this area contains a small vegetable plot with fruit bushes, a massive crop of courgettes and salad crops.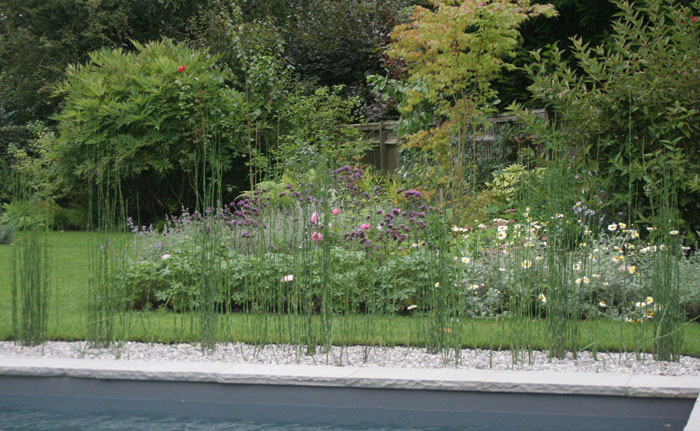 The planting in the main bed incorporates a few of the client's existing shrubs, including a mature tree peony, as well as a new focal point of a multi-stemmed acer, beneath which layered perennials form loose drifts – much less maintenance that the previous planting, despite covering a larger area.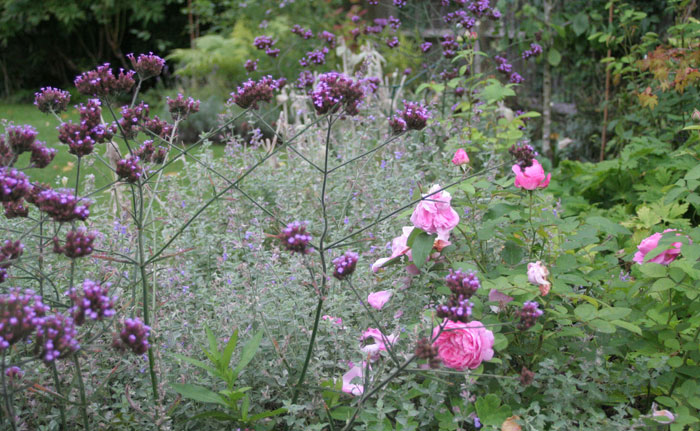 The planting is romantic in nature, with English roses, catmints and verbena preceeded by scented phlox, geraniums and lots of alliums in spring.